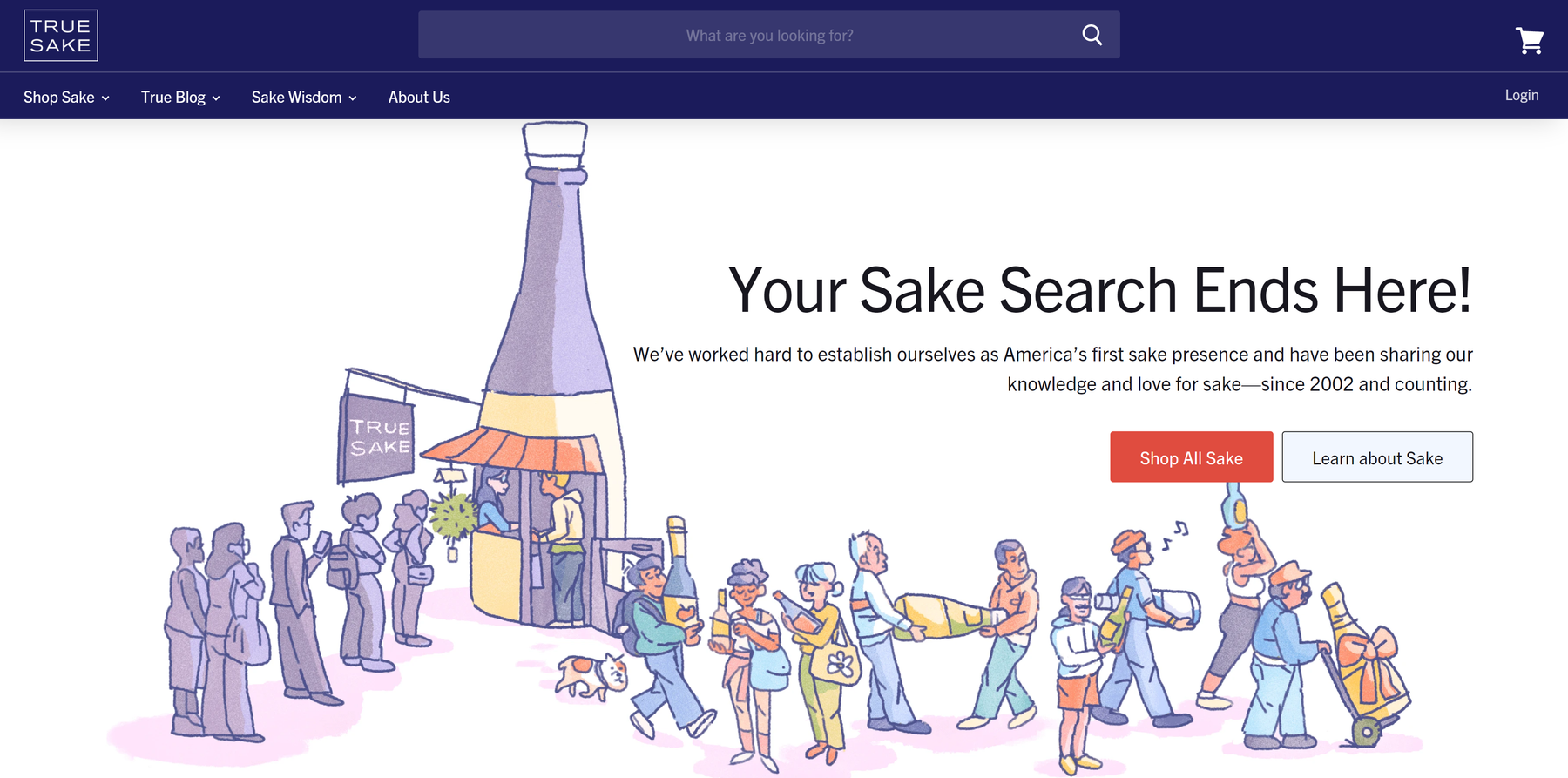 True Vision – The "New" www.truesake.com Website Is Live
Stop me if you've heard this one before! Our "new" website is live. Wait what? You've been saying this for a very long time? Are you sure? Yes, I'm sure and we are very proud of the new baby that Mei has navigated from start to finish. 
Nobody has done more for hand-selling sake in the US than True Sake. For nearly 20 years, we have been perfecting the retail sake selling experience in our very small store in San Francisco. We are the best, because we feel that we have the most passion and dedication for the betterment of sake. And we have the best customers in the entire world. What does that equate to? The best sake purchasing experience outside, and maybe even in, Japan. 
Our mission for 18 years has been to get people to think outside the box when it comes to sake and how they consume this incredible beverage. We've been preaching the gospel of making people think about sake differently. We've gone to great lengths to get folks to bring sake to their dinner table at home, and not just drink sake at their local sushi haunt. It has been a labor of love, and we have been very good trying to change minds. But for all of our efforts, COVID-19 has done more in the first 3 months than we have achieved in 18 years. 
This horrible year has left us with so many negatives and terrible experiences that it's tough to think about it. But from a sake perspective, it has been a very interesting experience for us. We have cultivated countless new consumers to the wonders of sake. And since we could not have customers in the store, our online community became our best outreach. We had to replicate our Number One shopping experience virtually, and this meant leaning on our very old website. I often joke about the Mom and Pop feeling about True Sake, but this is lost on folks who want a certain amount of professionalism and deliverables that an old janky website didn't provide. 
So welcome to www.truesake.com 
Our slogan is "Your Sake Search Ends Here." 
And we guarantee that all of our passion for hand-selling sake has now been converted to a virtual format. Our new platform is exactly what you need to up your sake game in the comforts of your home. We are extremely flexible in that we can surprise the professional sake customer and make new sake drinkers feel comfortable at home. So give us a try!
Here are some highlights: 
All new bottle photographs

Easy and clean navigation 

Live search

Social media integration

New collections of sake sets

All new staff picks
Visit us soon!