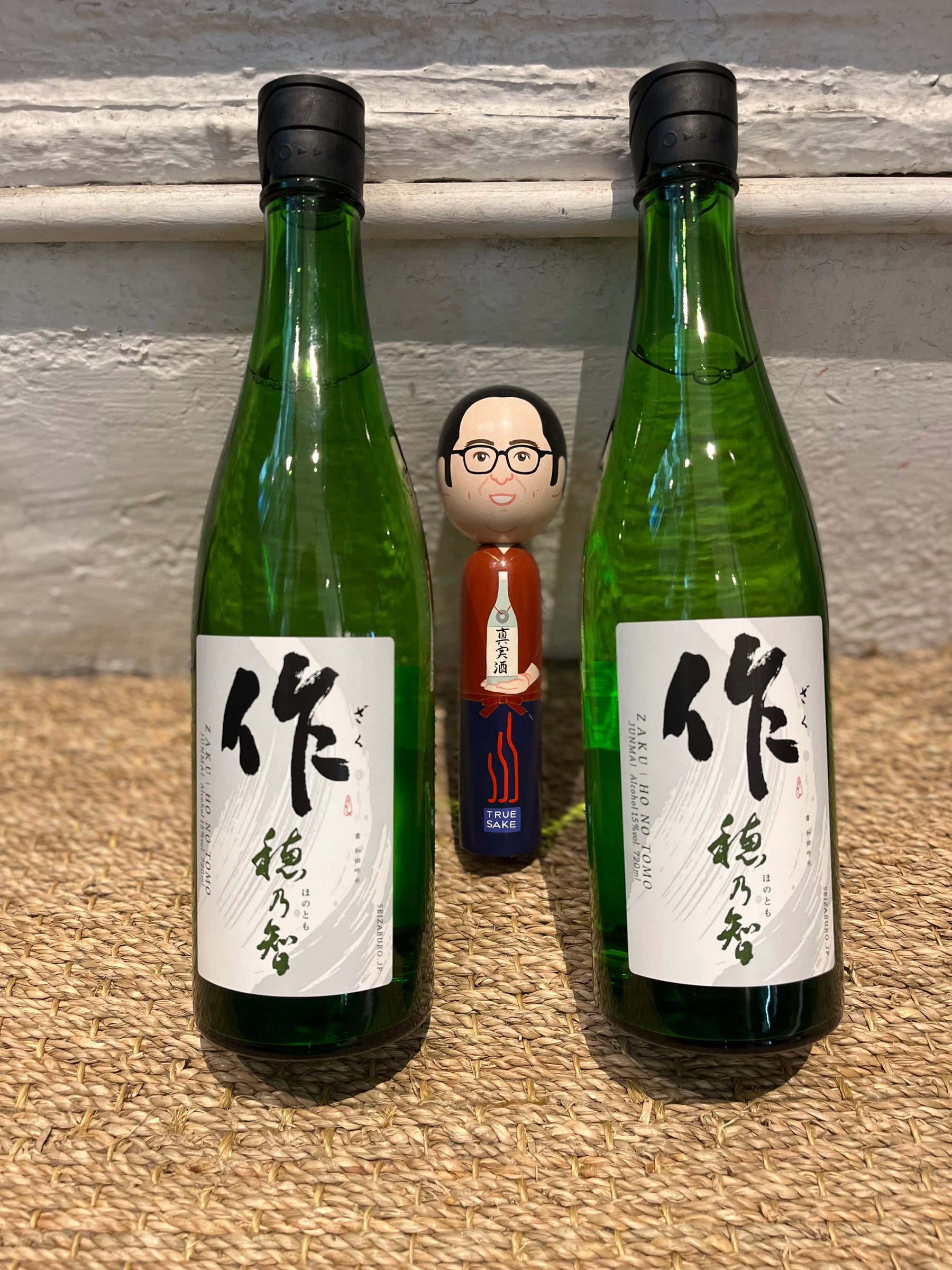 Beau Zone Layer – Zaku "Ho No Tomo" The Artisan
Mie Prefecture.
Junmai.
SMV: +5 Acidity: 1.7
The word "Craft" is getting some serious mileage these days in the beer and sake industry. Basically all beer and sake start out as "craft", but as the popularity of that product increases the size of the "craft" element gets tested. Instead of making beer or sake by hand those pesky things called machines get used to fulfill the larger demand. So can machines make "craft" sake? Does it matter? I think that a large portion of sake makers would say hells yes! The word Zaku actually means "craft" and this Mie Prefecture brewery really likes to work with small batches to make sake that drinks like it's handmade. Wait what? Is hand-made sake better tasting than machine-made sake? It's entirely up to you! I've had a lot of large batch machine made sake that drinks great. But, I've also had a lot of sake made by just a few brewers using small tanks and no mechanized devices that kicks butt! This is one of those "craft" sakes that will talk to you, and as it says in our review Zaku can be considered Sake 101 for new drinkers and a Sake Master Class for professionals.