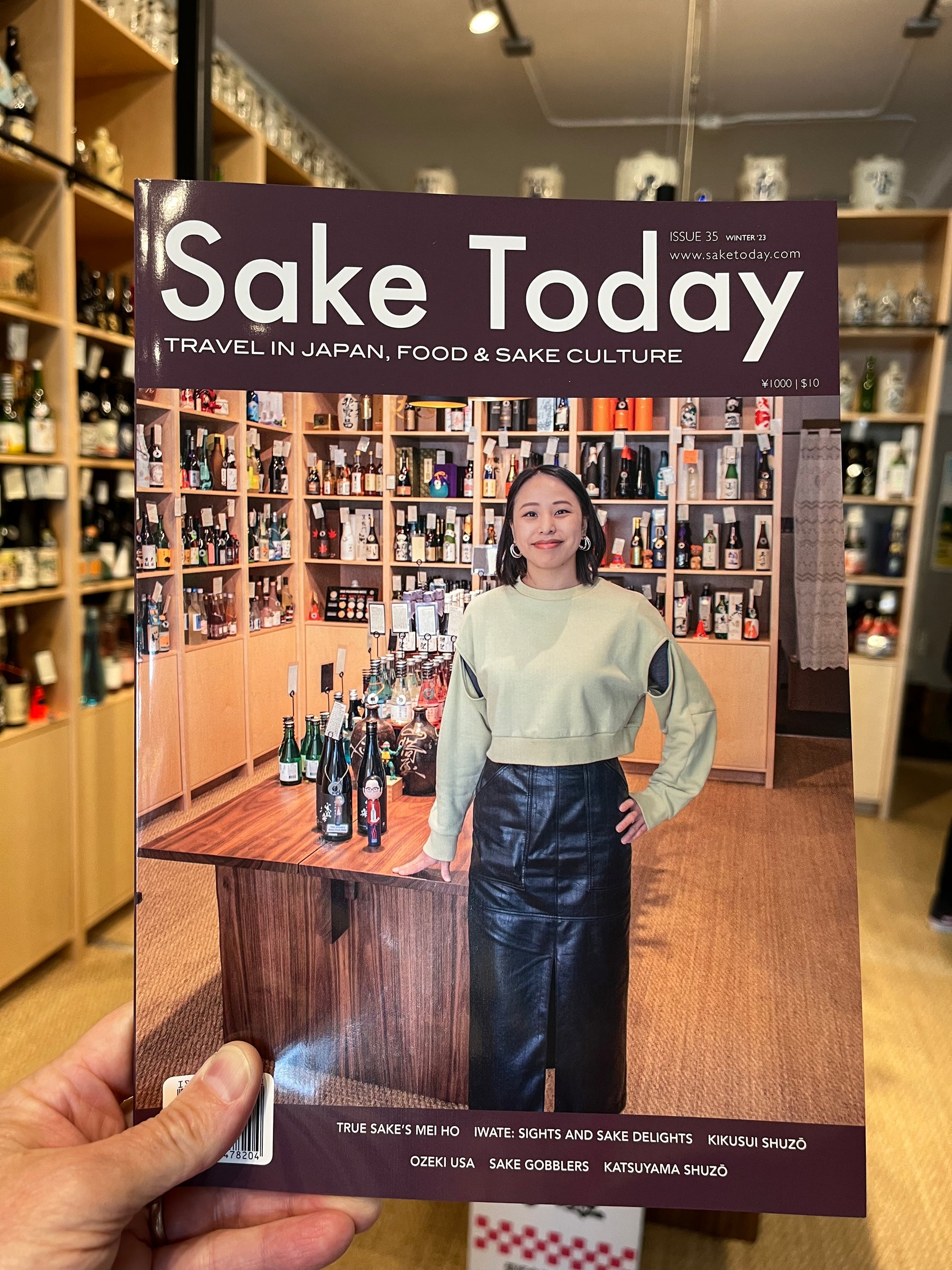 Sake Boss – Mei Ho is "The Commander"
This is one of the most fun sections that I get to pen, because it's all about one of the hardest working and coolest people in the sake world. In the store we call her "The Commander" and you can probably figure out why? She is the pulse, the heart, and the face of True Sake, and the good people at Sake Today magazine wisely decided to feature her in their winter issue.  
Mei is that "tip of the iceberg" sort of soul, and most customers only see a small part of all the things that she has done for True Sake, SAKE DAY, and for the entire sake industry. Quietly, Mei has guided our business for the past almost ten years. And yes, she loathes attention going her way, so we have to shout this news out. 
We are having great fun in the store showing customers her cover, and let it be known that Mei isn't having as much fun as us! It's quite amusing.  
The kind people at Sake Today have given us a lot of issues to share with our customers, so please pop by for a freebie or ask us to include one in a shipped order in boxes that will fit, so you can read the story itself about how important Mei Ho is to the International Sake market. 
And here is a quick note from Sake Today's Ry Beville:
"It was an honor to have Mei featured in the recent issue of Sake Today (no.35)–and she appeared on the cover as well! She deserves a lot more credit than she gets for all her contributions to the sake industry. Please read the feature and celebrate her success! True Sake may have some sample copies of the issue. Alternatively, you can support the magazine by subscribing. Your money goes to a good cause and you'll get excellent reading with it."
"A subscription starting with the 'Mei' issue is available here
Other options are listed here
"Let us know (in the 'order notes') that you heard about this through True Sake and we'll donate a portion of the subscription proceeds to the NPO that supports Sake Day San Francisco. Thank you!"