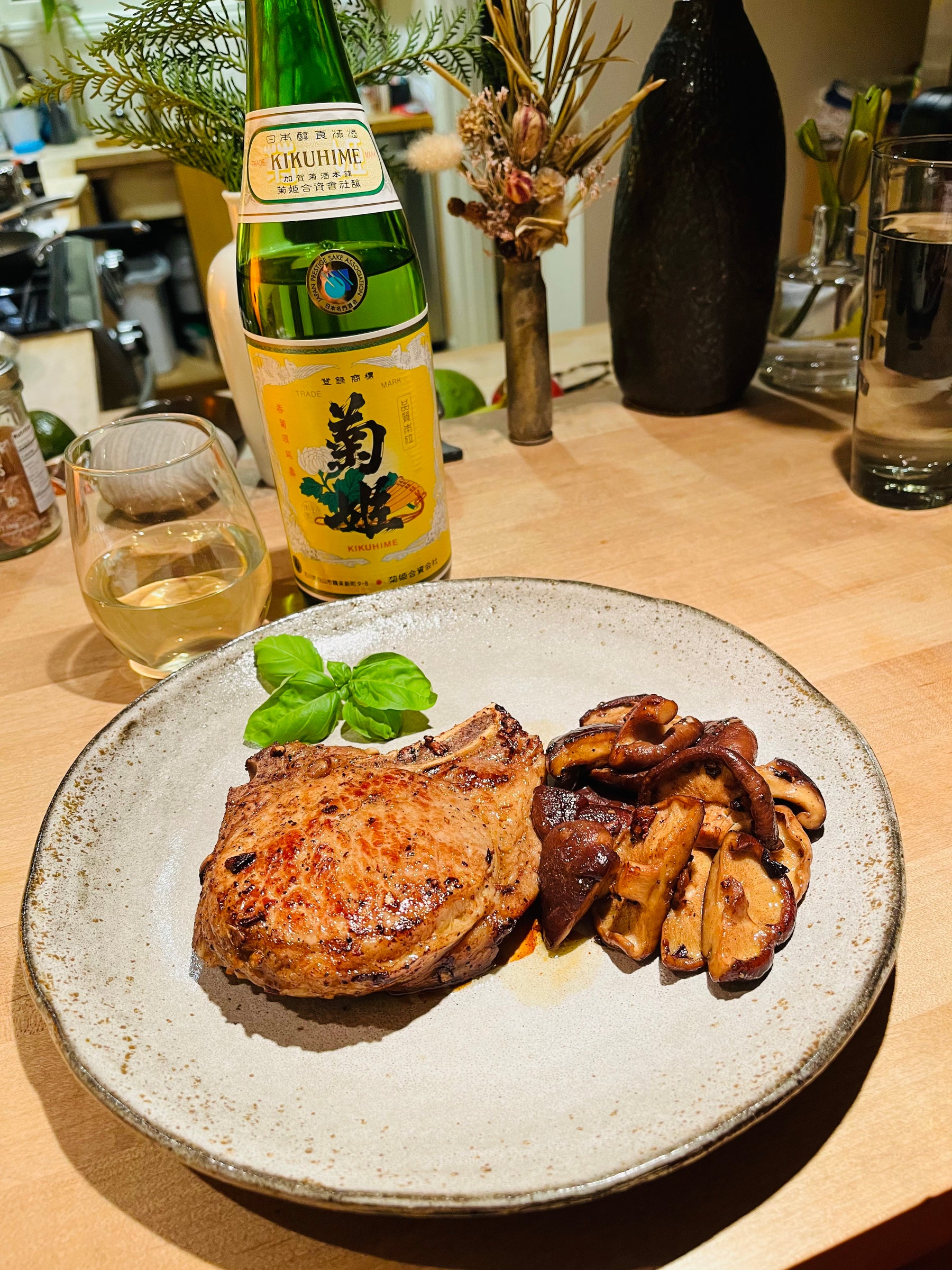 Kikuhime Kiku Pork Chop Recipe
The Kiku Pork Chop
Ingredients:
Kikuhime Kiku
Pork Chops
Soy Sauce
Fresh Ginger
Fresh Garlic
Salt / Pepper
Butter
Olive Oil
First:
Mince/ chop finely Ginger and Garlic
Second:
Wash and pat dry pork chop
Third:
Take a sharp pointed knife and poke/stab the pork chop over entire chop. Flip and repeat.
Fourth:
Rub the garlic and ginger onto the pork chop. Flip and repeat
Fifth:
Pour soy sauce on both sides of the pork chop. Lightly salt and lots of pepper both sides
Sixth:
Pour Kikuhime Kiku sake on each side of chop.
Seventh:
Poke/stab the coated pork chop again on both sides trying to push garlic and ginger into the meat. 15-20 pokes each side and not gashes just little holes.
Eighth:
Cover plate with Saran Wrap and put in refrigerator for at least an hour. 2 to 3 hours is optimal.
Ninth:
Take a large skillet or flying pan and add olive oil and butter set to High.
Tenth:
Use tongs to heat the chop on its edges to ensure the pork is cooked through.
Eleventh:
Remember that pork continues to cook after it's out of the pan. Check with knife the "pink factor" and remove accordingly.
Twelfth:
Plate with Shiitake mushrooms and serve with Kikuhime Kiku in a wine glass.