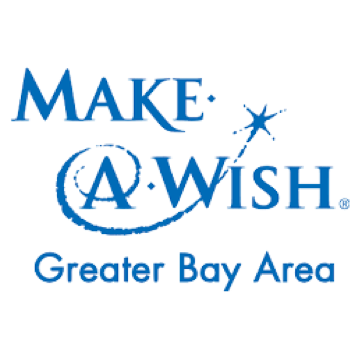 Sake WISH – Beau Timken Zoom "Sake Power Hour" For M.A.W
I used to say, "I don't Zoom!" Then I started saying, "I don't Zoom that much." Now I say, "I rarely Zoom." But when your buddy is the Director of Make-A-Wish Greater Bay Area and she says, "Beau Zoom!" Then Beau Zooms. 
Many moons ago I was a "Wish Grantor" for Make-A-Wish, a superb organization that literally changes lives. It is an amazing program, filled with amazing people that do amazing things for amazing children, who need a little shot of amazing! If you've  heard about it, but don't really know about Make-A-Wish, then take a second to look at their website, and you will catch a small glimpse of the magic that happens on a daily basis (https://wish.org/greaterbay).
Or if you want to donate AND get to watch yours truly in a fun Zoom session, then read this blurb from Rachel Faught, the Events Manager of Make-A-Wish, and my Zoom partner who will help me navigate the splendors of Zoom for 5 lucky households. (Remember this is extremely limited and it's all for a great cause). 
Want to learn more about the art of sake while contributing to a great cause? Join Beau Timken, owner of True Sake, for a virtual "Sake Power Hour" class on Thursday, July 22 at 6:00 p.m, benefiting Make-A-Wish Greater Bay Area! This virtual experience will take you through 4 of the most current brewing techniques in a 60 minute class setting commenting on sake today as opposed to the hot sake history you're used to. 
This fresh take will bring you up to speed on what the sake industry looks like today with 4 stellar examples of sake that are high on the fad and sake geek scale in Japan. In advance of the class, each household will receive a 4-bottle wine shipper with 4 x 720ml bottles of sake for the class, plus a discount code for your next purchase at True Sake. 
This class is being offered for $150/household. To secure your spot in the Sake Power Hour virtual class, email Rachel at rfaught@sf.wish.org. Spaces are limited and will be available on a first come, first served basis. All proceeds will benefit the Make-A-Wish Greater Bay Area Mission of granting life-changing wishes to Bay Area children with critical illnesses. We hope to "see" you there! 
Rachel Faught
Events Manager
Make-A-Wish® Greater Bay Area
1333 Broadway, Suite 200 
Oakland, CA 94612