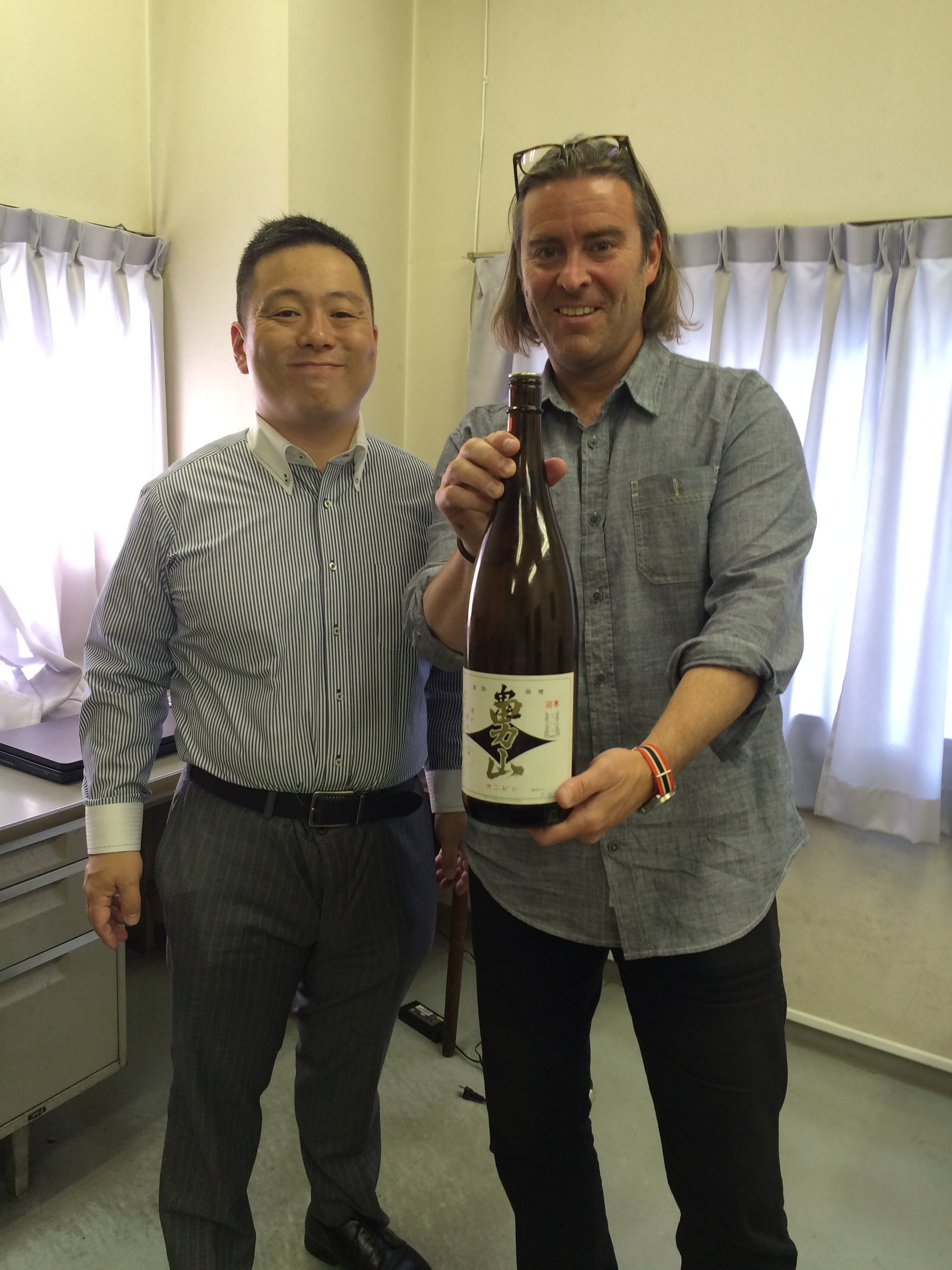 True Stories – Chris Mines the Newsletter Archives (Kenbishi)
https://www.truesake.com/blogs/may-2016/sake-bucket-list-bt-visited-the-mysterious-kenbishi-brewery
Sake Bucket List – BT Visited The Mysterious Kenbishi Brewery
Greetings fellow sake fans, lovers, and connoisseurs!
I'm back at it again, mining the abundant True Sake newsletter archives. This time, I am traveling back to May, five years ago, where our fearless leader Beau-san waxes poetic about his visit to the legendary "OLDEST BRAND", Kenbishi Sake Brewery.
There's a few things I wanted to talk about regarding this post:
1) Beau-san talks about having a sake bucket list. Not too far-fetched for any sake fan out there. We all have our lists. A few on my list for example is to actually make sake in Japan, to try anything from Ohmine Shuzo and see what all the fuss is about (currently a New York only sake), and to visit one of the many legendary breweries in Ishikawa prefecture. On Beau-san's list, he wanted to visit Kenbishi Sake Brewery, and that's awesome because Kenbishi is beyond legendary. They are indeed the oldest national brand, since 1505 (Side note: Sudo Honke in Ibaraki prefecture lay claim to the oldest sake brand since the year 1141, 55th generation running, and quite possibly one of the oldest companies in the world).
2) So many fun facts about Kenbishi! Where to begin?
For example, they spend 60+ hours in the Koji room, compared to the standard 40 hours. Wow! Got to put the time and work in if you want to make excellent sake. No half-stepping!
Also, back in 2016, Kenbishi enlisted 500 farmers to grow Aiyama rice just for them. Fast forward to 2021, and Aiyama rice is totally picking up steam (no pun intended), as Takagi Shuzo, Dewazakura, Nanbu Bijin, Takachiyo, etc. all use Aiyama rice too.
Kenbishi employs 4 Toji, 80 kurabito, and they make 20000 Koku annually. They use proprietary Koji mold and yeast too. My favorite fun fact from this old 2016 entry was that the 4 Toji get together and make a "staff only" sake called Oni-Bishi. The brewing season prior, 3000 isshobin of Oni-Bishi were consumed. Dang, that's a lot of exclusive sake that I would love to try. Anyone that knows me knows that I'm a sucker for anything exclusive or limited. I guess you should add "try Oni-Bishi" to my sake bucket list. How on earth would I get to try it? I guess you should also add "make sake at Kenbishi" to the bucket list too.
What's on your sake bucket list? Reply back to this email, and let us know!
Till next time,
Chris
Certified Sake Weirdo