True Sake Status - COVID-19 Update
Things You Should Know Before Ordering!
We will be operating with sanitary vigilance, minimal staff and limited operating hours. Please note it may take longer than usual for fulfillment of orders given the situation. If there are any issues with your order, we will be in touch.
Please read the following before placing your order.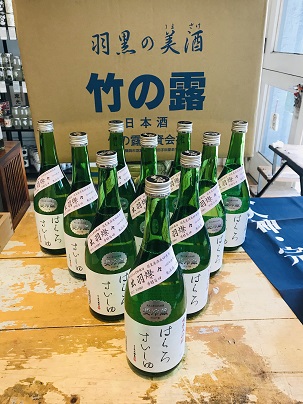 Shipping
Orders being shipped outside of San Francisco will be sent by UPS. A tracking number will be provided when the order is picked up from our store.
Please be aware that the package will need and is required by law to be signed by someone 21 years of age or older at the time of delivery. It is vital to have someone there to sign for the package. 
Store Pick Up
Store Pick Up can only be placed via our online website. You can select the option for Store Pick Up during the "Cart" page before checkout. We will notify you when your order is ready for pick up.
Pick Up Hours are:
Monday - Friday: 12pm to 5pm
Citywide measures are in place to prohibit hand-to-hand contact.
In regards for safety, this will be our preferred mode of pick up procedures:
Please call the store - 415.355.9555 - as you arrive.
Park your vehicle in front of True Sake, 560 Hayes Street.
Proceed to our ajar-ed gate and pick up your order from our Pick Up Table.
In the event you cannot leave your vehicle, please inform a staff member and we will deliver sake to an opened trunk.
Courier service within San Francisco - Courier Service is currently unavailable. We apologize for the inconvenience. (Updated 06/01/2020)
Due to the circumstances, we have deactivated our local courier service from our website. To use the courier service, please call us directly at 415-355-9555. We will take your order by phone.
The driver is not permitted to leave the package unattended. 
Phone Ordering Hours:
Monday - Friday: 12pm to 4pm
Call us at 415-355-9555
Email Info@truesake.com for all your questions and concerns.