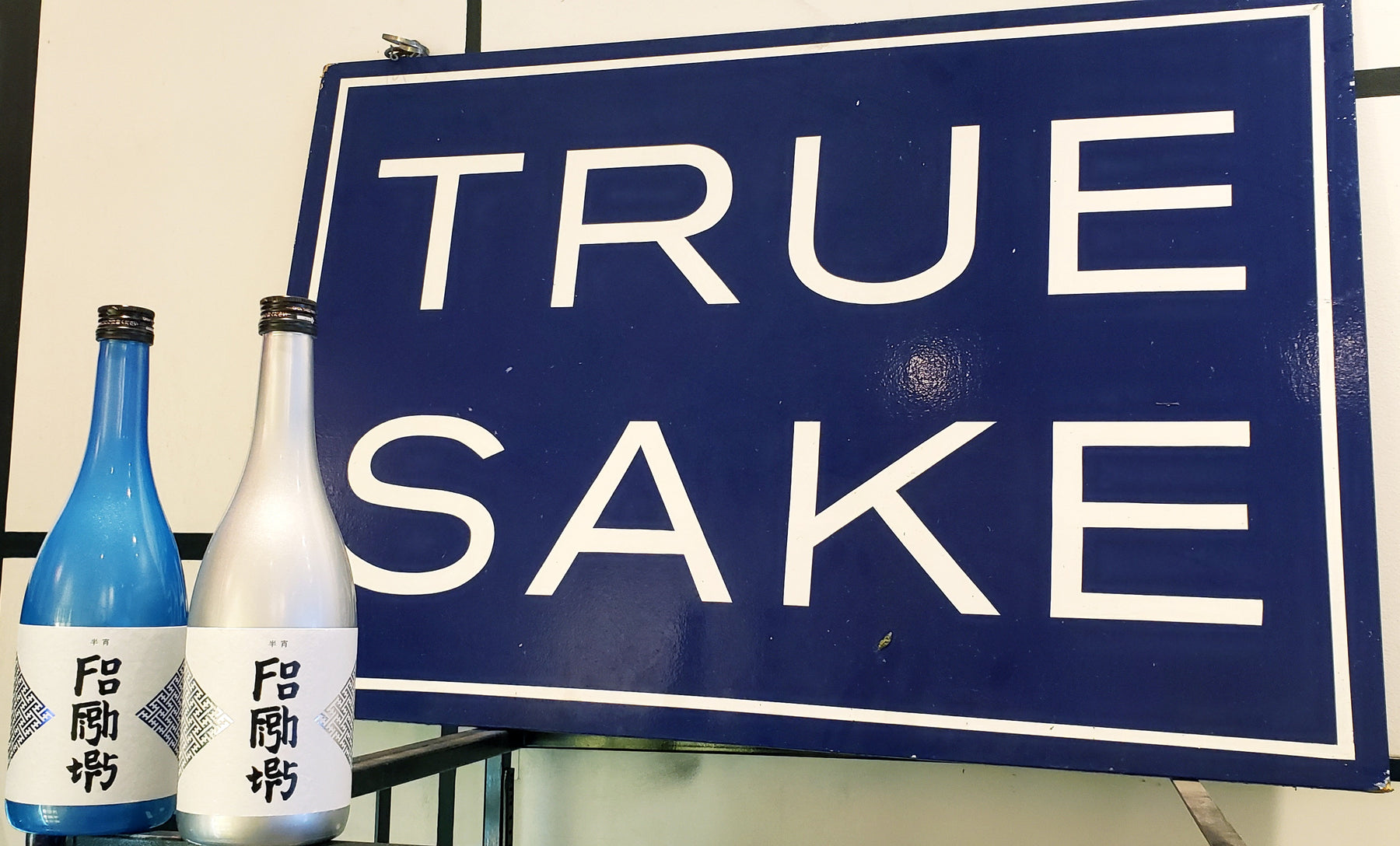 Sake Rock – The Foo Fighters Release a Liquid Album Set of Sorts
Yup! Like many new expressions in sake, the combination of music and nihonshu has taken on a new performance. In the year that the Foo Fighters are being inducted into the Rock and Roll Hall of Fame, they are also releasing two different Junmai Daiginjo sake made by a brewery in Yamagata Prefecture called Tatenokawa. 
This brewery might sound familiar, because it is already representing the music business with another Junmai Daiginjo celebrating the French band called Phoenix. 
We currently have both brews from the Foo Fighters. The first is called Tatenokawa Foo Fighters Hansho "Blue" and the second is called Tatenokawa Foo Fighters Hansho "Silver." The first is made with Yamagata's famous rice varietal called Dewasansan, and the second is made with local Omachi, both of which are milled to 50%. 
We cannot predict the demand and inventory levels going forward, but using the Phoenix model we saw a large demand upfront then things leveled out and it became readily available. That said the pre-orders for the Foo Fighters was crazy, so if it means something to you we recommend not waiting and ordering sooner rather than later. And if things sell out, we are pretty sure that they both will be back at some point in 2022, so you will still have a chance. 
Both brews were inspired and made to celebrate the 25th Anniversary of the Foo Fighters and the release of the tenth album called "Medicine at Midnight." They say the Blue is inspired "by the pop aspects of their sound, it has a gorgeous aroma and a light sweetness." And the Silver "inspired us to create a heavy and expressive flavor with a sharp aftertaste." And the brews ask that you "Please enjoy them to the music of the Foo Fighters." 
And in case you didn't notice the label reads "Foo Fighters" in a form of kanji that almost looks Korean. 
Herewith are our reviews for both products: 
Foo Fighters x Tatenokawa Hansho Ao "Midnight Blue"
From Yamagata Prefecture. Junmai Daiginjo. SMV: -1 Acidity: 1.2 
The nose on this sake that was inspired by the rock group the Foo Fighters is an amazing collection of apple, pear, peach, citrus, cherry, strawberry, and sugar aromas. Round, soft, and fruity this brew drinks very easy and has a nice slippery feeling. There is a little tingle and subtle zesty quality that makes for an enjoyable and clean drinking experience. Look for young pear, peach, blueberry, pineapple, strawberry, mineral, and a dark chocolate finish. As the fluid warms a few more citrus notes come forth, and this Junmai Daiginjo excels in a bigger glass. Made with a Yamagata brewing rice varietal called Dewasansan milled to 50% this juicy and light brew speaks to white wine drinkers. WORD: Fruity WINE: Soft Reds/Fruity Whites BEER: Fruity Ales FOODS: Crab, lobster, shrimp, oysters, Champagne fare. 
Foo Fighters x Tatenokawa Hansho Gin "Midnight Silver"
From Yamagata Prefecture. Junmai Daiginjo. SMV: +2 Acidity: 1.5
The nose on this rock band inspired brew is a wicked collection of lemon custard, almond, watermelon, pineapple, peach, pomegranate, and herbal tea aromas. Made with the sake brewing rice varietal called Omachi, this rock star sake is smooth, crisp, clean, dry and has a very impressive vivid finish. Complex, tangy, and mouth watering there is a tremendous watery quality with a medium body that hides a subtle umami rush. Look for a veritable buffet of lemon yogurt, peach, citrus icing, grapefruit, watermelon, and steamed rice flavors that drink both tart and savory. The overall drinkability of this brew speaks to red wine drinkers who like a big mouth, big adventure, and big complexity in a very playful fun fluid that excels in a wine glass.
WORD:
Expressive
WINE:
Sharp Reds/Heavy Whites
BEER:
Sour Ales
FOODS:
Meats, fowl, game, grilled, salty, savory, complex cuisines.