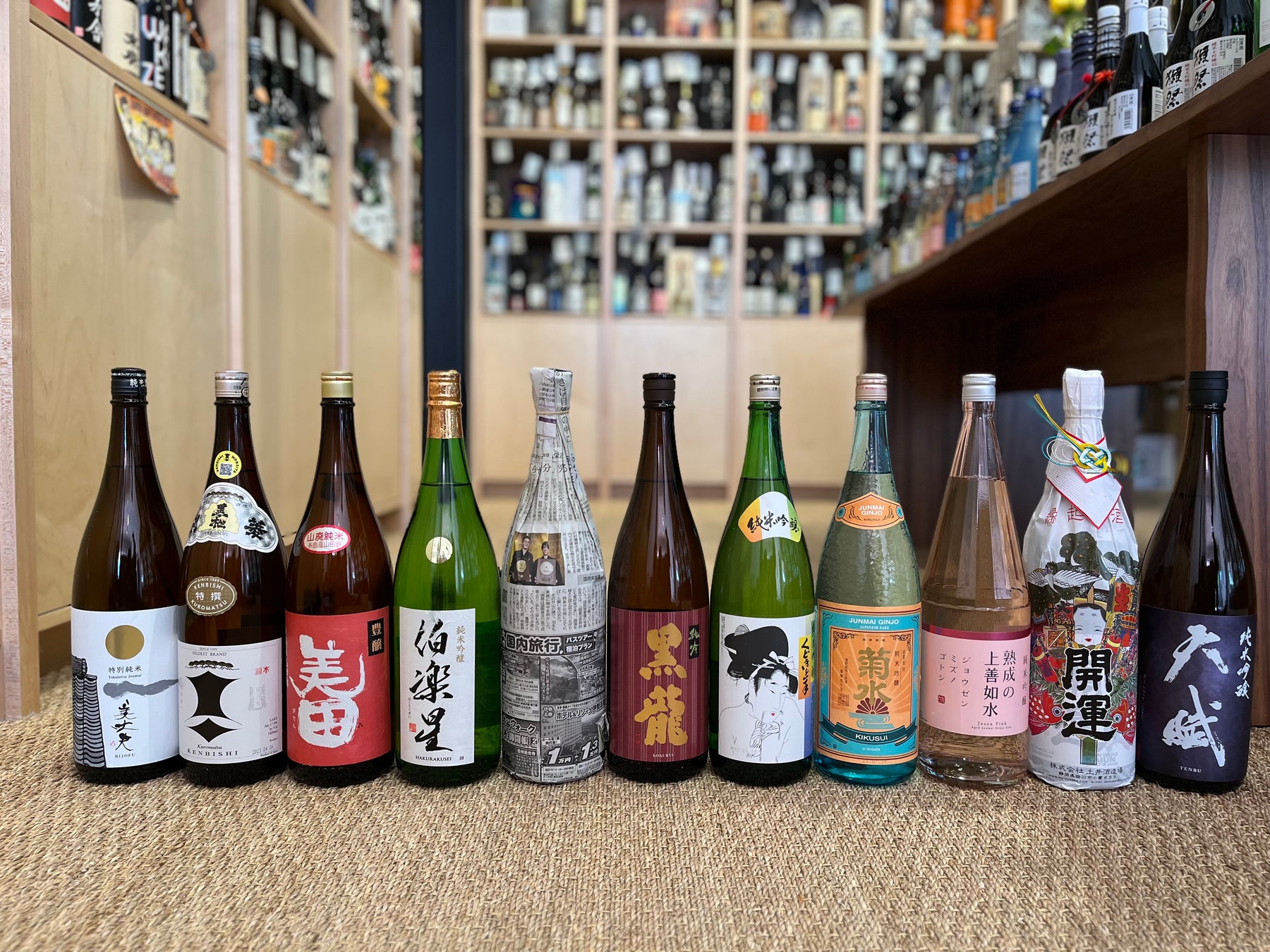 Sake Deals – November Is "Ishobin Month" At True Sake
*Art by @jotozoto
Most customers have no idea that one of the best deals in sake is to purchase 1.8L bottles called isshobin. These 60oz "magnum" bottles are usually priced in a way that instead of buying two 720ml bottles, you get 12 extra fluid ounces (half a bottle) for free. That's a pretty big deal. But for the month of November, we are making this big deal an even bigger deal by taking 20% off all "isshobin" sakes in True Sake (in-store only). 

Take a chance. Dispel all of your incorrect thinking about these beautiful bottles. They are not too big! They don't have to fit in your fridge – a cool dark spot is just fine. And yes, they are pretty cool at home alone with a single drinker, or out with a party of friends. Some of the bottles even do better after being opened and oxidizing a little over time. 
We currently have over 25 different "Issho" to choose from, and November is the perfect month to get that big ol'bottle of sake just like the pros do in Japan. 

So when you see two tall bottles together, think of the 11th month of the year featuring two towers of sake, and scream out "It's Isshobin Month at True Sake!"