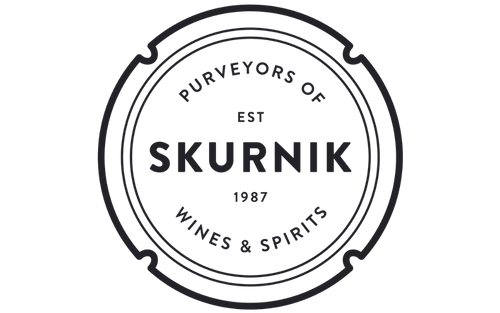 Sake Sleuths – Jaime Graves and Skurnik "Sake"
One of the best "things" of 2022 is our new relationship with an importing company out of NYC called Skurnik Wines. I've known their sake guru Jaime Graves for a while, but always felt that he was way over there and we were all the way over here. Our paths didn't cross much, but that didn't keep me from drooling over some of the brands that Jaime is championing in the US market. 
I personally like our wine importer accounts because they have their own style and optics on breweries that they want to represent. The "wine peeps" bring new energy and styles of sake, which is great news for us, and you, and the US. That said Jaime is a sake guy through and through. The bug bit him hard, and I love that. He has a helping-hand-contact in Japan (Hasegawa), which is helpful, but I think their portfolio represents Jaime's likes and desired brews. And this is the best thing about Skurnik "Sake." 
But, first let's focus on Skurnik.
Skurnik is a family owned and operated fine wine distributor and importer based in New York City. It was started by former Windows on the World Sommelier Michael Skurnik in 1987, who worked solo selling the wines of great California winemakers to the city's finest restaurants and wine shops. He was later joined by his brother Harmon and sister Rita, and over the course of several decades they have slowly grown it to one of the premier distributors of fine wines and spirits from around the world. 
They paid attention to quality above all else, and in the 1990s became early champions of (at the time) obscure categories like grower champagnes and Austrian wines. Following a trip to Japan Harmon Skurnik caught the sake bug and made it a mission for the company to carry great sake. 2017 was a big year for the company as they started a small distributorship in California and finally took on a selection of fine sake!
In order to really show sake in its best light the Skurnik's insisted on finding a dedicated champion and manager just for sake, and found that in long-time Japanese restaurant manager Jamie Graves. 
Jamie moved to Japan right after college to teach English intending to stay for one year but fell in love with all things culinary Japanese, eventually staying for 5 years, much of it spent cooking in small traditional restaurants. Returning to the US he soon found his way to the expanding Japanese restaurant scene in New York, helping to open and manage great places like high end sake bar Sakamai, 2 Michelin Star kaiseki pioneer Brushstroke and the shojin-ryori Buddhist cuisine of Michelin starred Kajitsu. 
This was Jamie's first time seriously encountering the full range of sake, and being able to speak to toji and kuramoto in their own language he began his own journey exploring sake world: visiting breweries on his own whenever possible, and learning from pioneers like John Gauntner, Chris Johnson and Chizuko Niikawa. In 2014 he placed fourth out of thousands of entrants in the International Sake Sommelier Competition in Tokyo, getting a "Judge's Choice" award recognizing him for his warm approach to service and intuitive food pairings.
Skurnik currently imports a terrific lineup of sake makers, from legends like Isojiman and Juyondai to rising stars like Jikon and Kamonishiki, and are thrilled to bring them to a larger audience of US sake fans!
And best of all Jaime and Skurnik will be pouring at SAKE DAY 2022, so you can pick his sake brain on October 1st, which is the day of sake, and the day of Jaime Graves in SF! 
To reach Jaime please email info@skurnik.com