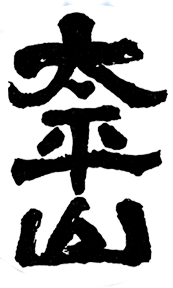 In-Store Tasting – Kodama Jozo, Makers of Tenko, the Kodama Family
WHAT: Tasting with Kodama Jozo, makers of the Tenko line of sake  
WHEN: Saturday, September 9th from 2:00-4:00PM
WHERE: At True Sake in our new space at 556 Hayes St. 
WHO: Anyone (21+) who loves this Akita Brewery with the greatest family in the sake making game. 
Come say hello to the 1st Family of Akita sake - the Kodama's with Shin and Eiko pouring their amazing line of brews for True Sake customers. They will feature their Taiheizan and Tenko lines of sake and you will get to taste the true essence of Akita Prefecture sake. Don't miss this tasting!