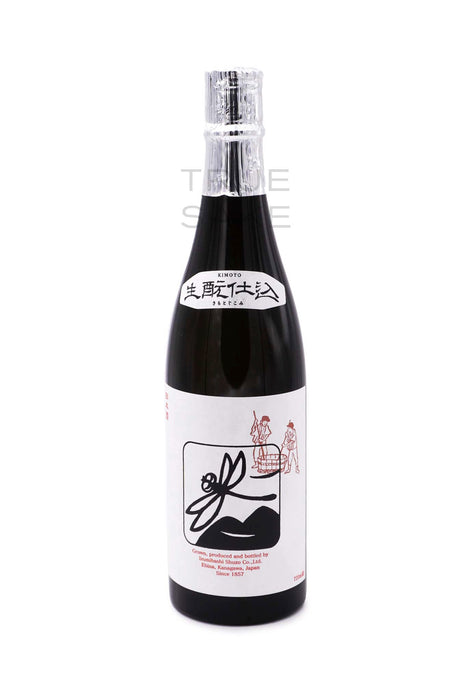 Izumibashi Kurotonbo Kimoto Junmai "Black Dragonfly"
Original price
$49.00
-
Original price
$49.00
The nose on this traditionally made pole-rammed (Kimoto) sake that has been aged for two years is a great collection of chestnuts, cream, lemon peel, cucumber, and steamed rice aromas. This is a very intriguing Kimoto Junmai that is rich and full-bodied, but drinks light and elegant in feeling. How do they do that? Smooth, creamy, soft, and buttery, this brew glides across the palate with hints of sweet rice, nougat, marshmallow, cocoa, burnt sugar, and loads of umami licks. A very sneaky sake that has such full-bodied qualities, but drinks more light and very well balanced. And when warmed look for dark chocolate and nougat qualities that drink very light for a warmed sake.
WORD:
Intriguing
WINE:
Complex Reds/Creamy Whites
BEER:
Creamy Belgians
FOODS:
Salty and savory, meats and fowl on a stick, fried foods.