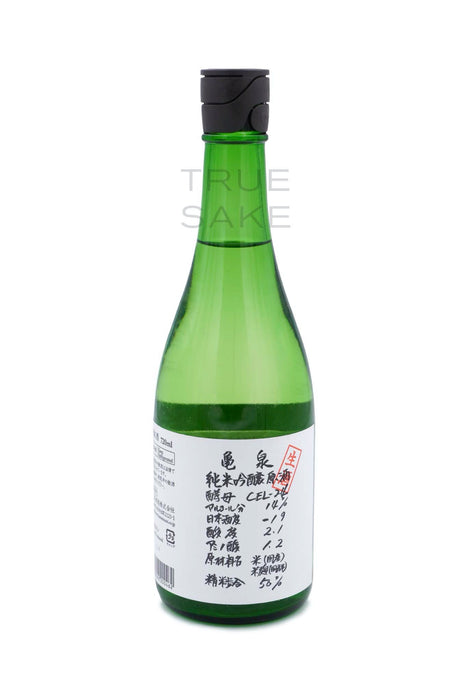 Kameizumi CEL-24 Junmai Ginjo Nama Genshu "Eternal Spring"
Original price
$42.00
-
Original price
$42.00
*NOTE: This sake is unpasteurized. We can ship unpasteurized sake, however it is at the customer's discretion. It's best to avoid shipping unpasteurized sake during extremely hot summers or freezing cold winters. When completing a purchase of unpasteurized sake from True Sake, you are giving us the OK to ship unpasteurized sake to you. Feel free to call or email us if you have more questions.
The nose on this unpasteurized "Nama" sake is a fruity collection of apple, pear, melon, mango, and floral aromas. File this living and breathing raw sake under the title of "Juicy Plus." Lively, juicy, fruity, lush, and fat; this brew has a ton of mouth feel to go with a ton of fruity flavors. Look for melon, mango, apple and sweet rice flavors that are pushed along by a chewy and dramatic flow. It is full-bodied and fun, and is actually a genshu at only 14% alc, which gives it that fat puffiness. A great sake to play with in the zone of how can rice and water taste like so many fruit tones. It is so dramatic, but is still so round and soft. There is a slight tingle of effervescence that proves this baby is living in your glass. WORD: Lush WINE: Fruity Reds/Fat Whites BEER: Fruity Ales FOODS: International spicy fare, fruit and cheese plates, American sushi and rolls.