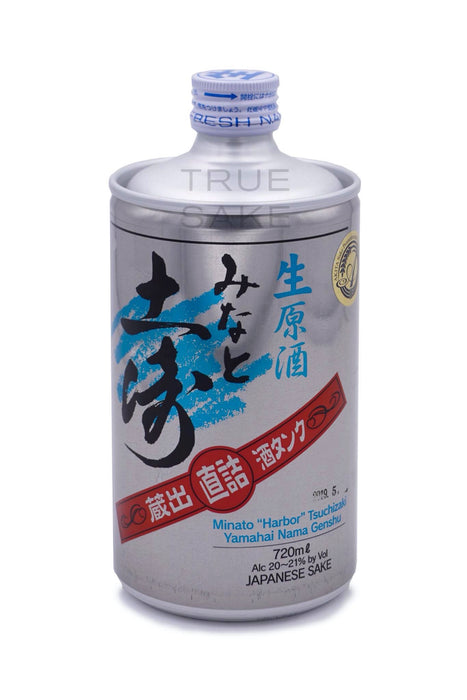 Minato Yamahai Nama Genshu "Harbor"
Original price
$39.00
-
Original price
$39.00
*NOTE: This sake is unpasteurized. We can ship unpasteurized sake, however it is at the customer's discretion. It's best to avoid shipping unpasteurized sake during extremely hot summers or freezing cold winters. When completing a purchase of unpasteurized sake from True Sake, you are giving us the OK to ship unpasteurized sake to you. Feel free to call or email us if you have more questions.
The nose on this very powerful sake that was brewed in honor of local Akita fishermen has a nose with lots of aromas such as breakfast cereal, mushroom, oatmeal, maple syrup, marshmallow, yeast, and minerals. Say hello to "the other can sake" that is a very large and controlled brew that drinks robust, vivid, and impactful, with a mineral finish. Round, juicy, and zesty, this baby packs a punch and is a favorite amongst those who like large, beefy, and expansive Nama Genshu sake. It's raw and wild with a large flavor field that includes powdered sugar, earth tones, maple syrup, warm oatmeal, cinnamon, and persimmon licks that excel in a larger glass. As this sake is made using the traditional Yamahai brewing method, it boasts an elevated acidity level with a 21% ABV, but drinks remarkably balanced for all of that vivid action. WORD: Big and Bold (wait that's two words) WINE: Massive Reds/Beefy Whites BEER: Stouts FOODS: Heartier cuisine, meat and game, chicken, duck, turkey, burgers, tacos, and international spice dishes.