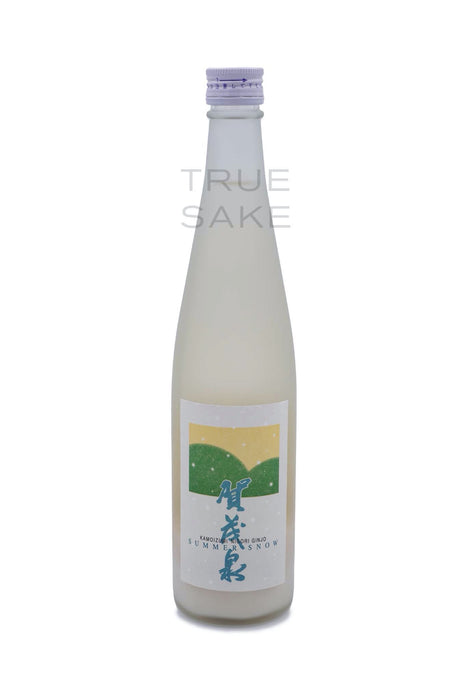 Kamoizumi Nigori Ginjo Nama "Summer Snow"
Original price
$0.00
-
Original price
$0.00
*NOTE: This sake is unpasteurized. We can ship unpasteurized sake, however it is at the customer's discretion. It's best to avoid shipping unpasteurized sake during extremely hot summers or freezing cold winters. When completing a purchase of unpasteurized sake from True Sake, you are giving us the OK to ship unpasteurized sake to you. Feel free to call or email us if you have more questions.
This coarsely filtered sake is a Nigori fan's dream come true. It is bottled, undiluted, and without pasteurization for a true "fresh-from-the vat" taste experience. With a nose of fresh cut hay and grapes, the first sip tells you that this sake is a luscious carnival of goodness. A gentle viscosity meets a full melon and cotton candy flavor rush that settles into a dry and subtle ending. This Nigori looks like egg-drop soup or a snow globe, and the taste is equally as dramatic with a rich and creamy walk from start-to-finish. WORD: Voluptuous WINE: None BEER: None FOODS: Cheese, pasta, spicy fare.