New Store Arrival – Hello Kubota! Two New Brews To Choose!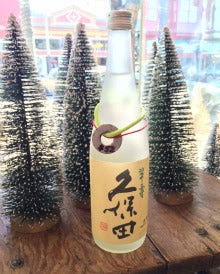 Kubota Daiginjo Nama "Suijyu"
From Niigata Prefecture
SMV: +1, Acidity: 0.9
$54/720ml
I haven't tasted a lot of nama sake from Kubota so it was nice to try this very clean, crisp, and fresh brew that said Daiginjo in a very lovely way!
Kubota 30th Anniversary Junmai Daiginjo
From Niigata Prefecture
SMV: +0, Acidity: 1.3
$48/720ml
The legendary brew gets a re-boot! We love our anniversary released sakes, and a word to the wise get them while we have them, because we have a limited amount and if I don't buy them all first you should hurry!