Sake Archives – KJ Mines The Archives For "Amazing" Articles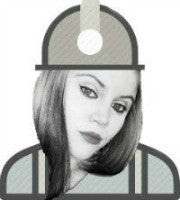 Ho ho ho! Merry Archives! I am at home enjoying my warm Kenbishi sake paired with oozing chocolate chip cookies while blissfully reading holiday articles of auld lang syne. Please pour a nihonshu of your choice, grab a warm afghan blanket and read along with me!
Let's harken back to the first ever holiday newsletter when Beau challenged the status quo and recommended sake instead of that famous bubbly we've all been drinking...
New Year's Eve and New Year's Day - "Don't pop that cork!" - (December 2004)
One of my most favorite holiday traditions is going to a proper German tavern and enjoying sausage, kraut and (usually) beer! Sake is an even better choice, so find your local German restaurant and if they accept corkage, bring over some glorious Japanese brews! Sake Challenge - Sake vs. German Food! - (December 2009)
It's the gift that keeps on giving! But not in a good way. We all have a Scrooge among us and what better way to find a bunch of them than to read reviews on websites like Yelp! Here's where Santa Beau takes Ebenezer head to head!Sake Scrooge - When a Grump Discovers Yelp - (December 2014)
Lastly, please enjoy an article from last year's holiday season where Beau convinces us WHY sake is the best choice for your New Year's celebrations! Sake Expressions - Sparkling Sake for New Year's Eve - (December 2017)
Happy Holidays! I wish you all a very Merry Christmas and a Happy & Healthy New Year!