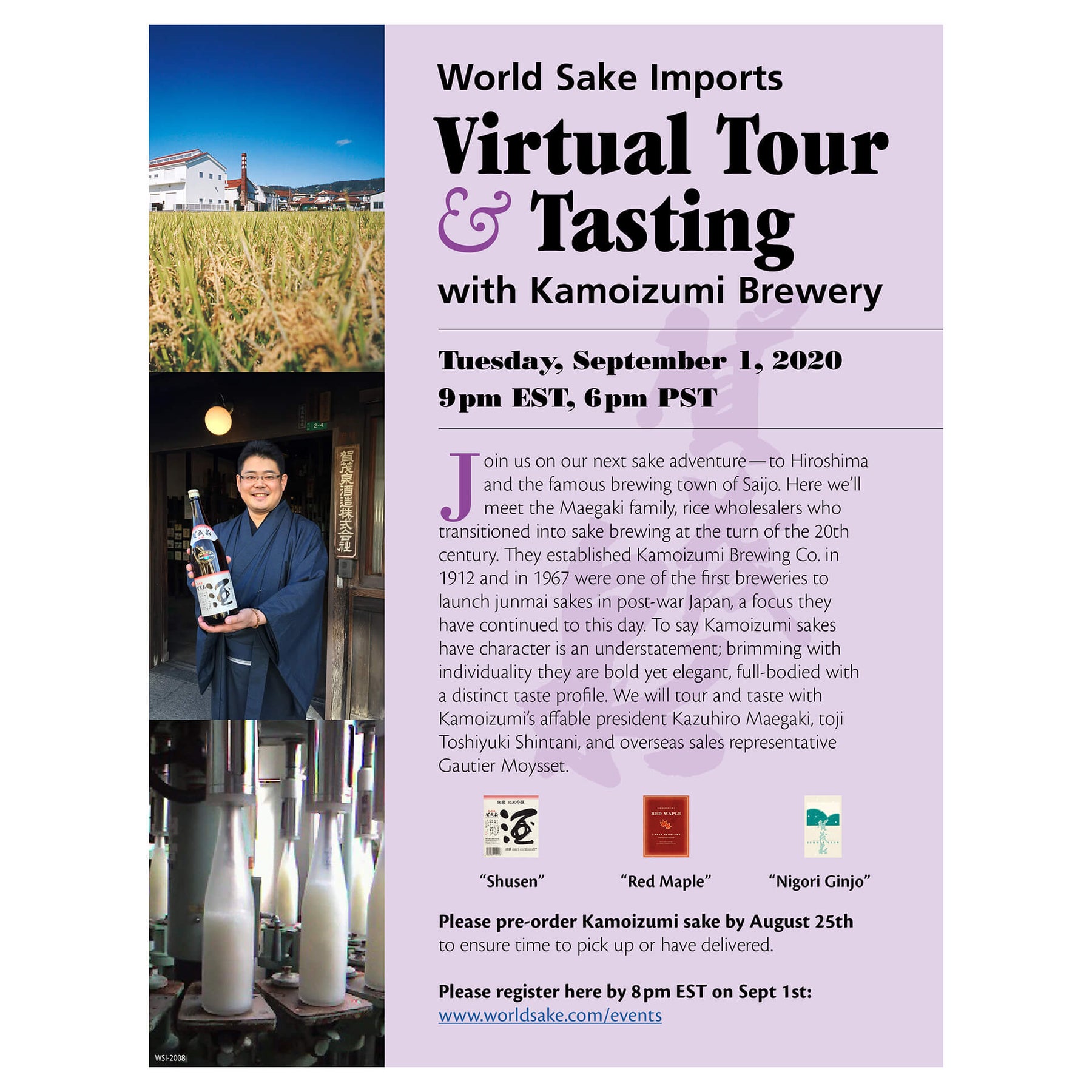 Sake Webinars – Virtually Visit The Kamoizumi Sake Brewery Sept. 1st
Are you ready to bust out of quarantine and take a trip to Hiroshima Prefecture?
Well, it's almost like being there! Join one of the best personalities in the sake world Mr. Kazuhiro Maegaki President of Kamoizumi Brewing Company as he takes you through his beautiful kura and walks you through some of our favorite sakes sold at True Sake. Hosted by Chris Johnson this virtual look at a very influential brewery will shed new light on some very innovative sake brewing techniques. And best of all you can taste the actual sakes that they will be talking about, because we carry all three! (Kamoizumi Shusen, Red Maple, Nigori)
So please register for the seminar at www.worldsake.com/events then shop online at www.truesake.com and use the code HIROSHIMA to receive a 10% Discount on these three special sakes. Code is good until September 25th.