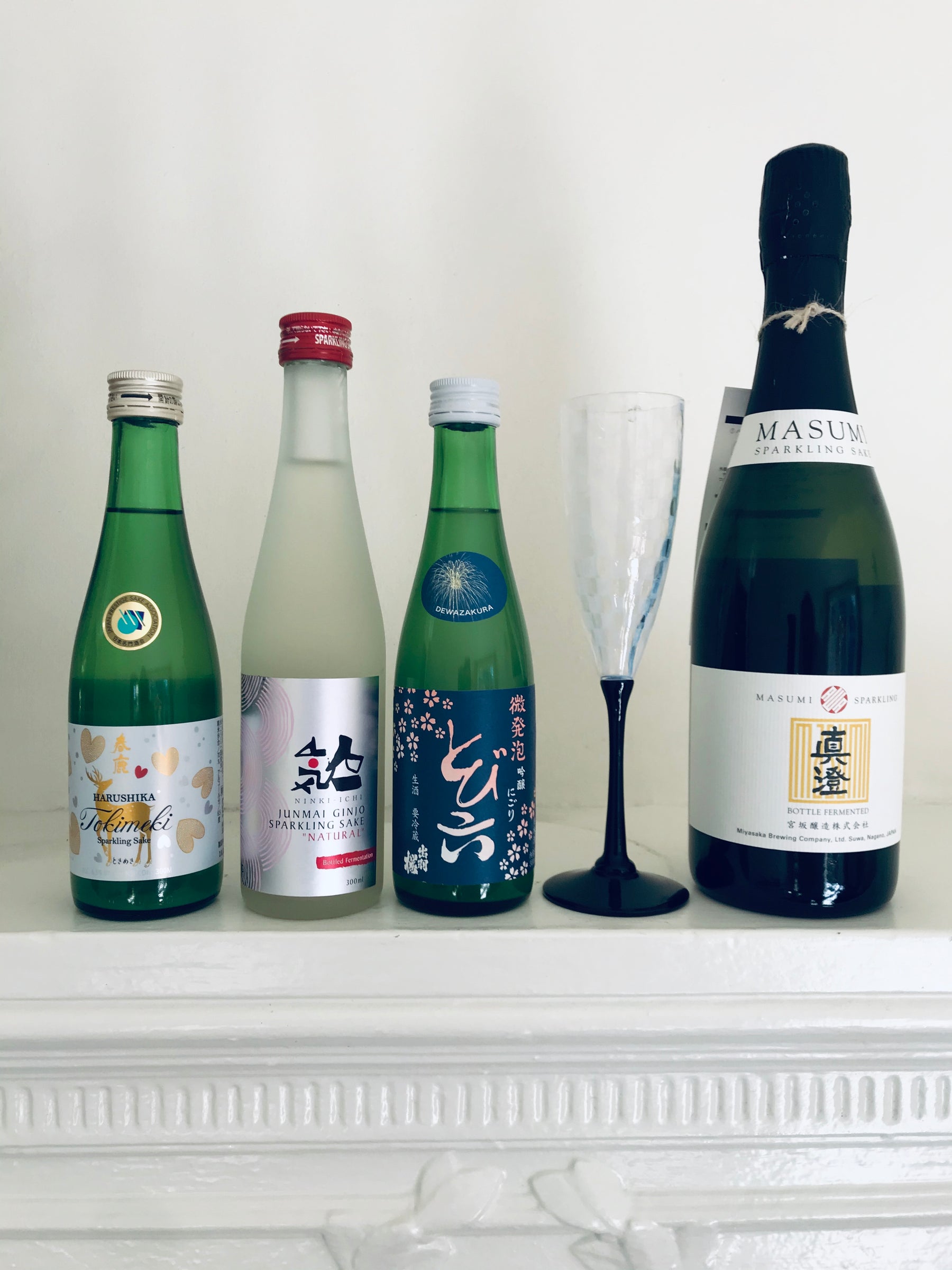 Sparkling Sake – Say Goodbye to 2020 with Sparkling Sake
One of the ways that I track how old True Sake, in the grand scheme of things, is by determining how many offerings of certain segments of sake are available. Huh? Okay let me break it down another way. When we first opened True Sake there was only 1 sparkling sake available on the market that was imported from Japan. Okunomatsu FN (Formula Nippon) was the first pure sparkling sake that we sold for $115 for a 720ml bottle. It was pretty tasty, but $115?
In reading back the issue of the True Sake Newsletter, I can determine how availability of sparkling sake has become more and more as the segment grew. I love the sparkling sake segment and I have personally encouraged importers to add them to their catalogs for years now. I will always go back to my refrain that sparkling sake is not novelty sake like a wine cooler or a spritzer!
In 2005, we had 4 sparking brews in our inventory, and this ballooned to over 15 a decade later. Now there are a ton of offerings on the market and if I had to guess, I'd say that there are about 35 different offerings available. They range from flavored and pre-carbonated to bottle fermented, and now a segment of very clear sparkling sake. In a word, sparkling sake works very much like sparkling wine. You can find gooey and sweet brews with large and fat bubbles to very dry and crisp brews with tight and small bubbles.
Big breweries and small breweries alike have all played with sparkling sake, and as the 55-generation owner of a brewery once told me, "My grandfather used to make sparkling sake just for our family for New Year's." And if it was good enough for that guy then sparkling sake is good enough for us!
Currently, we offer 10 very unique and very solid sparkling sakes that are leaders in their field.  They come in six sizes: 300ml, 360ml, 375ml, 500ml, 720ml, and 750ml. So there is a size that will fit you for this New Year's Eve. Use your Champagne flute to celebrate all of the bubble magic.
Lastly, I am so sick of 2020! What a craptastic year. You can rest assured that the last thing on my lips in 2020 will be a beautiful hand made sparkling sake that says "SAYONARA" to 2020 and "Hello 2021!"