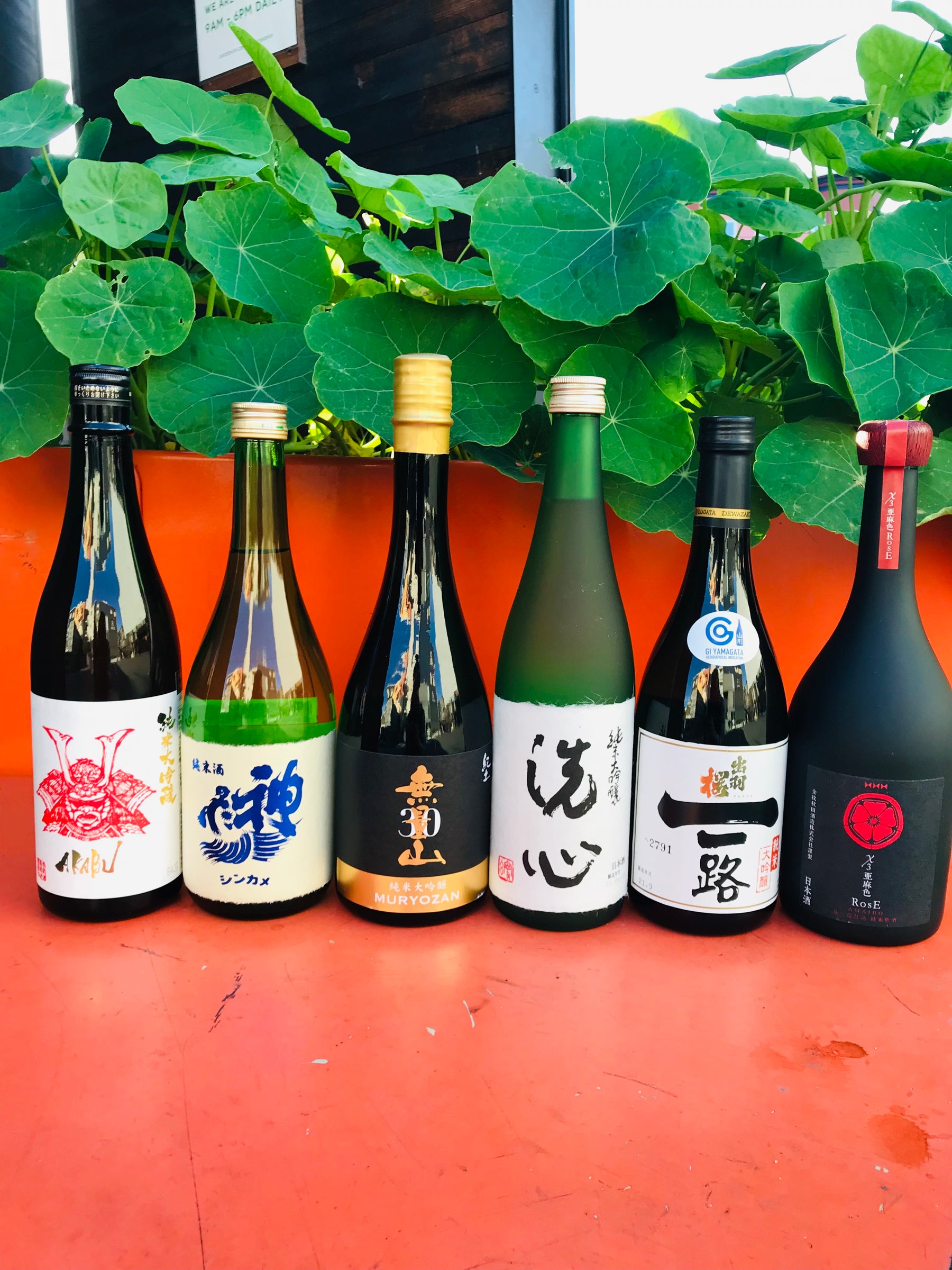 True Gifts – The Holiday Gift Known As SAKE!
Yup, it's easy and darn tasty!
Why mess around with gifts that you are unsure of giving or taking a chance on?
Sake gifting is a certainty.
Remember that if you intend to send sake as your awesome gift please do so before December 10th! Wait what? December 10th ? Yes, you read that right. Shipping has been really "iffy" of late and it's very unpredictable. So this is your "Official Head's Up" and you've been warned. Another reminder: We Are Not Amazon. (thank god)
If you need some help thinking what to give then look no further than the True Sake Holiday Elves. Say hello to the best "Suggestionists" in the Sake business. These amazing sake souls peddle sake year-round, so they are your best optics on what's hot or chilled in the sake market.
Herewith are the Sake Suggestions by the True Sake Holiday Elves:
Elf Beau -
I was going to recommend a gift card right off the bat! You just can't go wrong with a gift card that gives your "giftee" their own choice. But, that's the easy way out so here is my official Xmas sake gift idea:
"It's not every day that I write "Delicious" for the WORD that best describes a specific sake. It's juicy, bright, buoyant, lush, and semi-sweet without being heavy and goopy. There are some gentle fruit tones and some elegant sugary flavors that drink like a smile. Huh? Yes, this sake makes you smile and isn't that point of the season – to smile more! To be delicious more! To be sake more!"
Elf Chris –
"My favorite Junmai aged two years. A fancy Junmai that Junmai drinkers will not buy for themselves. So essentially this makes a great gift! No offense to the opulent Junmai drinkers out there!"




Elf Mei –
Heiwa Shinzo KID Muryozan 30 Junmai Daiginjo
"Looking for a unique, high-end sake that's worth the bucks for that special someone this holiday? I'd say do the Muryozan 30! Only a few hundred bottles are produced a year and it is produced with the best Yamadanishiki rice from Hyogo. Not only that, this sake has body, an amazing depth and complexity!"
"My next pick is one for those who are looking for quality sake but not sure what to get. Senshin is perfect for anyone. This sake is brought to you by the same makers who produce Kubota Manju. Senshin has a wonderful nose of melons and cantaloupe, drinks clean and slippery. Not to mention the perfection in its balance and complexity."




Elf Chika - 
Dewazakura Ichiro Junmai Daiginjo "Abbey Road"
"Sometimes I forget how good a particular bottle is just because I work at True Sake being surrounded by other fantastic 300 different sake. Ichiro is one of them. This is a perfect bottle to open in a family gathering like Christmas where a lot of uncles and aunties say "I only drink wine, not sake!!" Surprise them with this beautiful fruit basket-like sake that doesn't drink sweet. Ask them what fruits they get from aroma and tastes. Whatever fruits they get, they may be right because this is a fruit basket!"
Elf Shin – 
Kinmon Akita X3 Amairo Rose Junmai Koshu
"If you've never had a chance to taste Koshu sake, you're in for a treat.  This Koshu (Aged Sake) is a once in a lifetime brew because there are only 240 bottles that were shipped to the U.S. making this sake extremely limited. It has the fluidity of a refined Ginjo/Daiginjo with the body of a genshu. It's a very well balanced Koshu and I say that because Koshu sake can sometimes be too sweet and very cloying. It's the perfect sake to drink at the dinner table or fire place with your family and friends. Get it while its here! Kanpai!"
Elf Hiromi – 
"I pick Tokugetsu (from the same brewery that makes Kubota with rice milled to 28%) - Not too much body not too light, nice balance with umami. Only once a year release in September for enjoying autumn moon but it is good for silent winter nights too!! Kanpai"