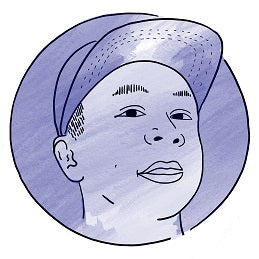 True Stories – Chris Mines the Newsletter Archives
https://www.truesake.com/blogs/december-2017/sake-season-ho-ho-holiday-sake
This article was originally published on December 14, 2017.
Greetings Sake Fans and Connoisseurs!
Chris here, back at it with another edition of "Mining the Archives." Of course, we're naturally going to revisit and remix a Christmas column. While that may seem mundane to those that are in the sake world, this column is actually for those that are just getting into sake. Not quite a gift guide, per se. But more like, here's how much ground we can cover in the sake gift giving world.
Stocking Stuffers' Galore!
There is no better stocking stuffer than our vast One Cup collection! We have over 20 different beautiful cups and cans that fit perfectly in a stocking! Best part about these cups is that they can be used after they are emptied, great for collecting.
Chris: Beau-san is absolutely right about this one. One Cup sakes make the perfect stocking stuffer. At least once a day, someone asks about One Cups as it's a format that's not typically found in the United States booze market. These one cup sakes aka portion control are found in vending machines all throughout Japan. The glass one cups are also collectible, and can be reused for your water glass, sake glass, pencils, paintbrushes, etc. My wife made candles out of these cute empty vessels once upon a time.
Gifts For Your Favorite Wine Snob!
Don't get bullied into buying wine again for that difficult giftee! Get sake! We have a number of very wine-like sake that appeal to wine drinkers but celebrate the sake segment! Use these sake as a gateway drug to a new found sake addiction for those wine drinkers who are so bored with the same old grapes!
Chris: We've been getting so many wine heads coming into True Sake lately, mainly because they're getting bored with wine. I can totally see the crossover appeal since wine and sake are both fermented beverages. Red wine drinkers, white wine drinkers, "natty wine" drinkers, etc. all have a type of sake that can cater to their specific tastes. Come by the shop, shoot us an email, or call the shop. Our staff can definitely point you in the right direction.
Impress-The-Boss Gifts!
We've all done it! We've all given a certain boss an amazing gift as a calling card for advancement, salary increase, or a promotion. This year choose from our Top Shelf Collection of special and limited Ultra Daiginjo sake that were made for a certain breed of sake drinker. Go big or go home! Several of these sake will not be available after the holidays.
Chris: We see this all the time. Important clients you want to wine-and-dine, a nice thank you gesture for that team member that totally crushed that presentation, etc. We got a few sake expressions in mind that totally fit this bell. Thank the Sake Gods for Naohiko Noguchi. As I typed that out, it totally seems like one of those trick question "Lemmy is God" statements. A movie reference for Beau-san.
Gifts For Your Favorite Family Members!
We have a sake for everybody! We have sake made for specific foods, sake made for specific occasions, sake that bubble, sake that are aged, sake that are infused, and a whole host of brews that will make you look like a hero! Be a sake hero!
Chris: This is all still true information. We here at True Sake do love our Japanese food pairings, but we also love our non-Japanese food pairings too. It's 2021 and people still bug out when they hear about sake and burgers, or sake and pizza, or sake and Indian food, or sake and Korean food, etc. Sake is good with all kinds of food! 
Don't Forget the YOU Gift!
That's right! During this crazy holiday season do NOT forget you! You are the engine that keeps you going, so why not get a little sake gift for you! I've heard about people buying a killer sake, wrapping it, and putting it under the tree for themselves with a note that says Happy Holidays to YOU! Come get yourself that sake that YOU've always wanted to try! Now's the time for you!
Chris: I back this fully. Treat yourself! I'm probably going to buy myself a Kikuhime Daiginjo Genshu if it's not sold out yet. 
Until next time! See you all in 2022!
Cheers,
Chris
Newly anointed WSET Level 3 Sake Recipient