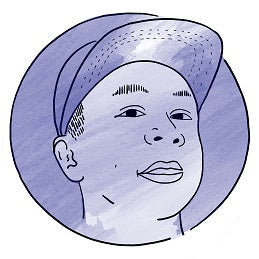 True Stories – Chris Mines the Newsletter Archives (Masumi)
https://www.truesake.com/blogs/july-2016/sake-kura-miyasaka-shuzo-aka-masumi
Greetings Sake Fans and Connoisseurs!

Chris here, back at it again with another installment of "Mining the Archives." I hope you guys enjoy reading these, as much as I do researching them. This time around, I will be revisiting an article that Beau-san wrote back on July 27, 2016. He visited Miyasaka Jozo for the very first time, which was a trip for him that was long overdue, and I'll tell you why!

Miyasaka Jozo makes the legendary Masumi and Miyasaka brands. Despite the fact that this historic brewery has been making sake since 1662, I have to admit that I have never tried Masumi until I started working here in November 2020. Crazy right? The shop I used to work at never carried this brand, nor was this brand ever talked about. I was in my own sake bubble back then. 
But fast forward to present day, and I can safely say I've had a handful of their products, including the ever-so-popular Arabashiri, and my two personal favorites Okuden (one of the best Junmai I've ever had) and Nanago (an amazing Yamahai Junmai Daiginjo, quite possibly my favorite in that style).
In Beau-san's original article, he talks about how his trip may have been long overdue because he's been selling Masumi since True Sake opened its doors back in 2002-2003. Beau-san even bought a DVD player to play a video on loop of how sake is made at Miyasaka Jozo (a relic I kind of want to see dusted off and revived, as this video will be new to me).
Other things Beau-san briefly talks about in this article is how he would bottle age Arabashiri for a few years, an idea that Miyasaka Jozo seemed open to. He also lists a lot of fun facts about Miyasaka Jozo:
Miyasaka Jozo has braille on their bottles, to be inclusive to the blind community that enjoys sake. The brailled reads "sake" or "seishu."
Innovators of those awesome caps. I know, in 2021 I'm trying to cut back on my plastic consumption too, but you gotta understand how many cuts I've gone through, how much blood has been shed opening your traditional sake bottle. Those little rings of shrapnel are evil. The fact that Miyasaka Jozo has switched to these plastic caps has been a huge help to reducing the battle scars on my hands.
"They predominantly use local Miyamanishiki and Hitogokochi brewing rice. 92% of the rice that they use is locally grown." Miyamanishiki is the #3 rice grown in Japan, and definitely the #1 rice in Nagano prefecture. Hitogokochi aka Shin Miyamanishiki is a variant of Miyamanishiki that actually has a larger and softer shinpaku than Miyamanishiki. The fact that Miyasaka Jozo can keep their rice to 92 percent local is truly outstanding. Shout out to

 

Michael Tremblay

 

and the

 

Sake Scholars Course

 

for schooling me on Nagano rice.
Founders of the famous Kyokai Yeast #7, which was discovered in 1946. It's right up there with Yeast #6 from Aramasa and Yeast #9 aka THEE DAIGINJO YEAST from Kumamoto prefecture. Miyasaka Jozo found great success with Yeast #7 back in the day, to the point where they eventually shared it with the Japanese Brewers Society and it became official. To this day, plenty of brewers are still using Yeast #7.
At the end of the day, I highly recommend giving Beau-san's original article a read. It's very insightful and sheds a light on a legendary brewery from Nagano. I still cannot believe I have never heard of them until I started working here at True Sake. Just goes to show that you are always learning in this industry. Never not learning.
Till next time,
Chris