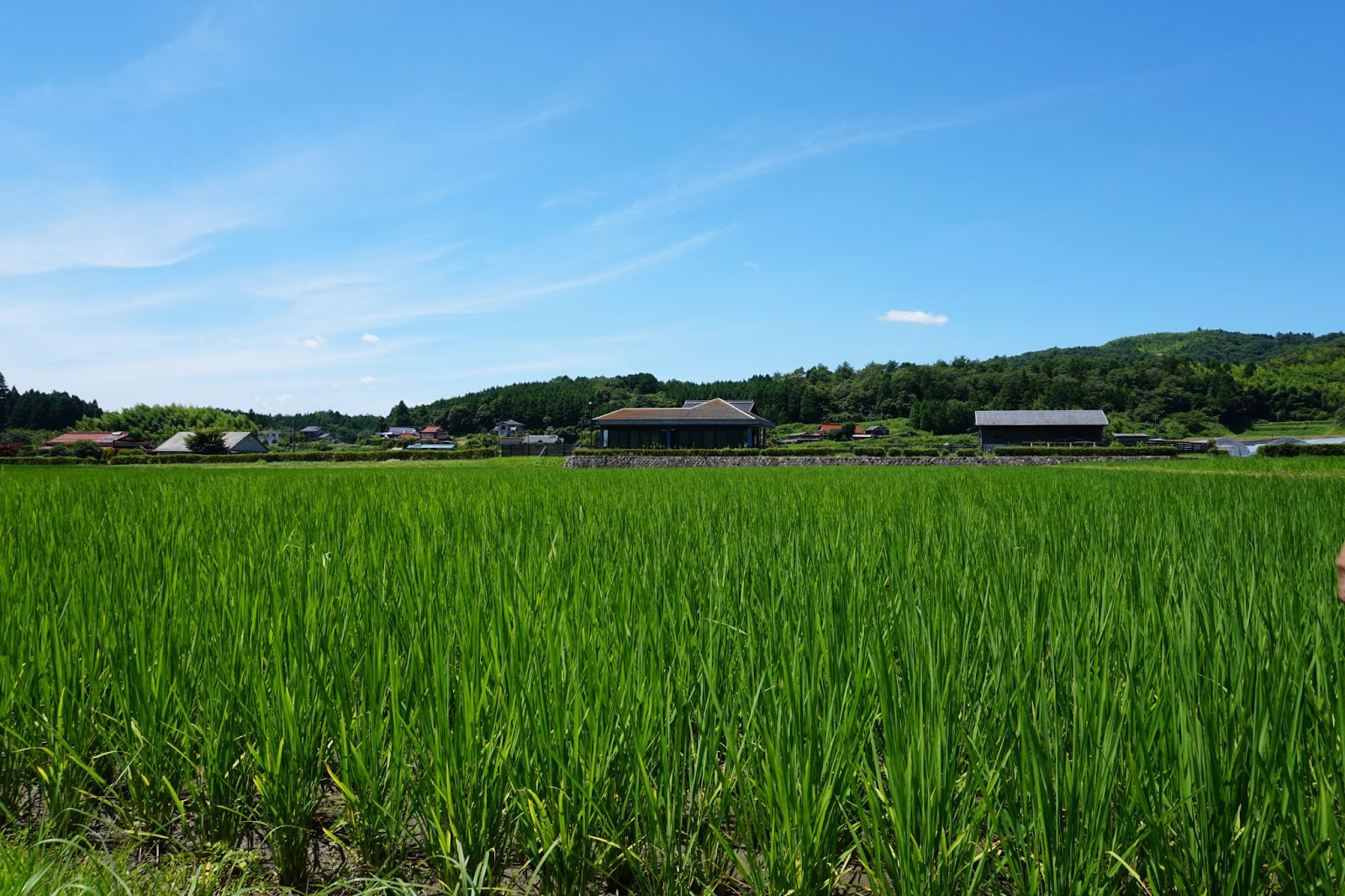 Sake Spotlight – Jim Rion Looks at Boucho Tsuro from Yamaguchi
There are a couple of things that crack me up about sake - silly things, but still sort of funny to a guy trying to learn about this awesome ancient libation. In Yamaguchi Prefecture there is a brewery called Yamagata Honten. And when you're trying to learn sake and prefectures in Japan it's sort of a head scratcher. But nevertheless it is a great brewery that shines in the prefecture that is home to the all-mighty Dassai. 
We used to sell a lot of Ginjo from this brewery called Kaori and now we are rocking a new-world Junmai Muroka Genshu called Boucho Tsuru. To shine a little more light on this killer brewery and this particular Junmai is a writer and sake super star who not only lives in Yamaguchi Prefecture but has a website dedicated to all the sake breweries in Yamaguchi. 
So take it away Jim: 
Boucho Tsuru: The Cranes and Rice Fields of Yamaguchi
I live in Yamaguchi Prefecture, at the western end of Japan's main island of Honshu and home to lots of fantastic sake breweries. One of them is Yamagata Honten, makers of delicious Boucho Tsuru and Kaori Tsuru sake–ones you might have seen here at True Sake.
That "Tsuru" name, as Beau has mentioned before, means "crane," a bird with lots of positive associations in Japanese culture. It's not uncommon for sake labels to use the name because of its cultural connotations, but for Boucho Tsuru, the name also has a literal link. The endangered Hooded Crane, known as nabezuru in Japanese, winters in only one place on Honshu: the Yashiro region of Yamaguchi, in a mountain valley just a short distance to the north of the brewery.
Yashiro also just happens to be where Yamagata Honten gets a significant portion of the Yamada Nishiki rice it uses to brew the Boucho Tsuru sake you can get from True Sake.
Yamagata has contracted local farming company Tsuru no Sato (there's that name again!) to grow sake rice using low-impact, low-chemical techniques to help preserve and support the endangered birds' habitat. In fact, the cranes' nesting grounds overlap nicely with the Yamada Nishiki fields, which are left bare in winter, and in spring the birds wade through the fields eating critters that swim through the waters. 
A field of Yamada Nishiki Rice destined for Yamagata Honten. The brown building in the center background is a shelter for observing hooded cranes in the nesting season.
Loss of habitat has threatened the cranes' survival, but conservation efforts–which Yamagata Honten's sake helps fund–have helped preserve these vital nesting grounds, and slowly the numbers of nesting cranes are climbing.
Sake is a fantastic drink, but it's also a part of something much larger, a web of community and nature that makes each sip that much more important. 
So, browse True Sake's offerings and think about the chain of stories that leads to each one: the land that nourishes the rice, the mountains and rivers that provide the water, and all the many people who helped bring together all the myriad elements that go into each batch.
And while you're at it, pick up a bottle of Boucho Tsuru to play a part in keeping this particular chain going. You will get delicious, elegant sake and the community of Yashiro will get help to support an endangered species. It's a win-win!
Jim Rion is a sake writer, translator, and podcaster located in western Japan. You can find him on twitter @Jim_D_Rion, at his website www.JimRion.com, or listen to his podcast with sake brewer Andrew Russell at www.SakeDeepDive.com.