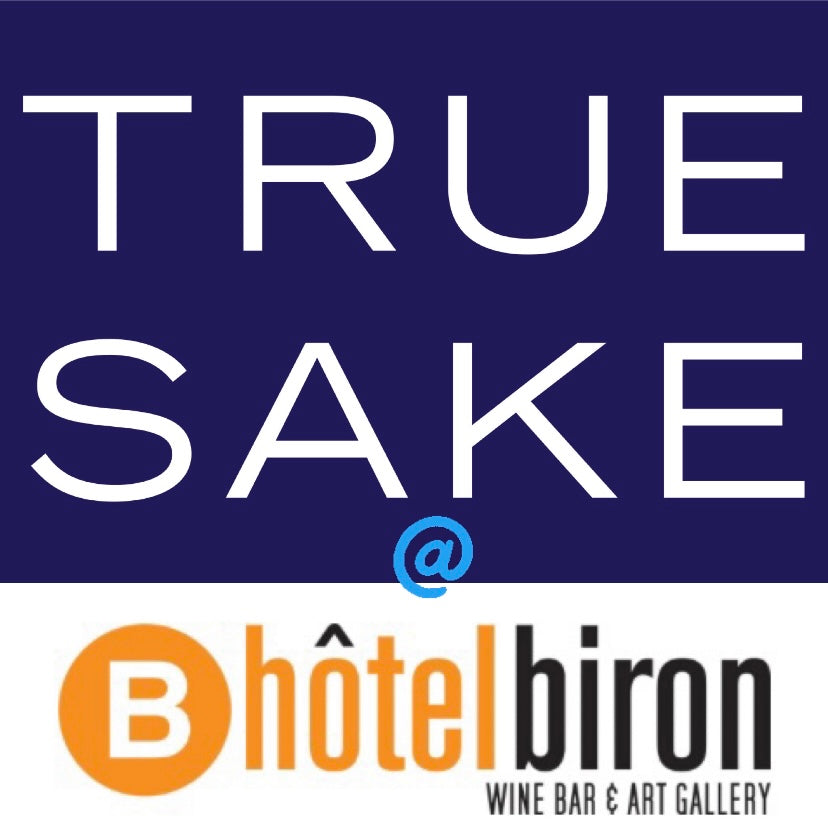 Sake Event – "True Sake Selections" Launch Party
Hey Folks, who wants to be a part of our first Sake Launch Party ever?
We are launching a new amazing sake from Ishikawa Prefecture's Kikuhime Sake Brewery called Kiku. It's a Futsushu sake that was built to drink at many different temperatures.  
You can read about our new importing initiative called "True Sake Selections" in the Sake Initiatives article above, but by all means click on the Eventbrite link below to take you to the Ticket Purchase page. We've had to limit the ticket count to 36, so if you snooze you lose.
What: True Sake Hosts Kikuhime "Kiku" Sake Launch at Hotel Biron!
Where: Hôtel Biron 45 Rose Street, SF, CA 94102
When: Thursday, March 24, 2022 6:30PM-9:30PM
What:  We will be pouring two different temperatures of "Kiku" and pairing it with some local Charcuterie for our first True Sake Selections Launch ever!
Price: $30
Who: True Sake Team Members and Kerry Jo "KJ" Rizzo from Hôtel Biron
Total: Only 36 tickets available for purchase from Eventbrite
We are so excited to be hosting our first brand launch featuring Kikuhime Futsushu! Our location for this event is a tiny wine bar and art gallery in Hayes Valley called Hôtel Biron. At the helm is our former colleague KJ, who is continuing her work as an ambassador of both wine and sake!
To keep updated on future events at Hôtel Biron, follow Hôtel Biron and KJ on Instagram at @hotelbironwinebar and @sipsommkj