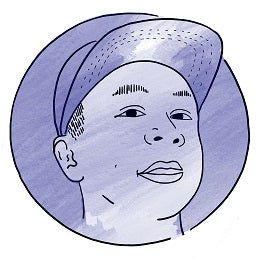 True Stories – Chris Mines the Newsletter Archives
Greetings Sake Fans and Connoisseurs!
Chris here, back at it again with another Mining the Archives. This will be my one year anniversary of penning this column for the True Sake Newsletter. I am so grateful for the privilege and honor to do so. There's so much I want to do with this column, with True Sake, and the sake business in general. One side project at a time. It's been fun meeting customers and chatting with customers on the phone that mention they read my section of the newsletter. Special shoutout to Fran K. I'll have to pick your brain about wines one day.   
This time around, we travel back in time to March 2017, five years ago, when Beau-san talks about sake stories, and how these sake stories help sell sake.
https://www.truesake.com/blogs/march-2017/sake-facts-the-story
This article was originally penned by Beau Timken on March 16, 2017.
Of course, there are so many stories about sake here at the shop. One I find myself telling a lot is stories about female brewers. And what perfect timing, since March is Women's History Month. There are only a handful of female brewers in the sake world. I'd say about 50, in a field of about 1200, give or take. That's 4 percent. I'm sure that number will change over time though, as sake popularity is growing. Some of my favorite women in the sake world off the top of my head include, Toji Miho Imada from Imada Brewery, Toji Nobuko Inaba from Inaba Shuzo, and Shacho Miho Fujita from Mioya Brewery.
Other great stories I find myself telling a lot are the stories about drip style sake. I usually make the analogy of french press vs. drip style coffee, and that's usually a lightbulb moment for customers. Toko Ultraluxe comes to mind immediately. Or what about the story about Japanese moonshine, and how it was illegal to make, and then revived? Niwa no Uguisu made by Yamaguchi Shuzo in Fukuoka immediately comes to mind. I get people daily asking for "unfiltered sake" and I almost always immediately direct them to this. This is literally unfiltered sake. Then I like to kindly tell folks that nigorizake is coarsely filtered and was actually brought back to life by Tsuki no Katsura from Kyoto in the 1960's. Stories! We got lots of them. 
That's my time folks. I hope you enjoyed my set!
Chris