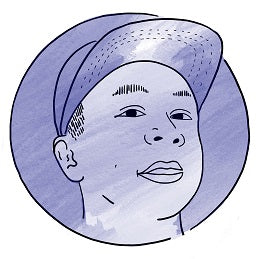 Chris' Sake Corner – True Sake Mailbag: Aged Daiginjo
Greetings Sake Fans and Connoisseurs,
Chris here, back at it with another newsletter column. This time around, I wanted to highlight one of many hats I wear here at True Sake, and that's to monitor the True Sake inbox and field lots of good questions about sake. Beau-san back in the day used to do a mailbag column, so I wanted to revive it and bring it back. "Dear Cabs" sounds good, right? Alright, let's get to it! I won't use real customer names, but I can assure you, these are real questions that I have been answering, that I feel like the Internet Sake Community can benefit from.
Hi, quick question regarding this order. We love [Dewazakura Yukimanman Daiginjo "Snow Country"], but obviously, it's quite expensive. If your team has any recommendations of some things that may be similar, at a lower price, we'd appreciate it. 
Thank you! 
Mike Hickenbottom
Hi Mike,
Great question. What you're really paying for is time, because an aged Daiginjo takes time, rent, storage space, etc. On top of that, it's a Daiginjo, which means lower seimaibuai, which means more raw materials, which means more time and labor, etc. Yukimanman is aged for a whopping 5 years, which is kind of a lot in the sake world (not so much in the whisky world, of course). However, there's nothing quite like Yukimanman "Snow Country." It's priced pretty fairly considering what goes into the making of the product.
However, there are a handful of aged Daiginjo out there. Check out our selection here: Aged Daiginjo
The first hit is Hakkaisan Snow Aged 3 Year Junmai Daiginjo "Yukimuro." Is there a big difference in two years? And in producer? And in prefecture? Some would say yes. I would like to think so too. But in the interest of keeping costs down, it's a great "value" bottle. $77 is still spendy, but not as spendy as "Snow Country." This is quite a hot item though, so we limit this bottle 2 per person per household. And we kindly ask that you don't try to find any loopholes and get your brother's friend's uncle's cousin to order a few extra bottles on your behalf. Notes of nougat, cooked apple tart, pear confit, honeydew, etc. From Niigata Prefecture.
Kirin Hizoshu Daiginjo "Treasured Sake" is aged for five years. It's at a lower price point than "Snow Country" but not by much. Definitely worth trying. Just like the Hakkaisan up above, this Kirin is made in Niigata too, which is a very popular region for sake making. Notes of nuts, kiwi, strawberry, cooked pear, with a great dry finish. Comes in a really cool bottle too.
Tenryo Koshu Junmai Daiginjo "Imperial Landing" is aged 3 years, and in a smaller 300ml format. Definitely worth trying, especially since it's rare to see an aged Daiginjo in a smaller 300ml format. From Gifu Prefecture. Silky, soft, aromatic with apricot, plums and raisins on the palate.
Dewazakura Junmai Daiginjo Genshu "Captain's Table" is aged for 1 year, and is from the same producer as "Snow Country"... Dewazakura. An awesome bottle, and while lower in price point, and aged for less time, is just as excellent for different reasons. Round and smooth, with notes of strawberry, mango, ripe pear, etc. Dewazakura can do no wrong as far as I'm concerned.
Hope this answers your question. And I hope these recommendations are intriguing to you. Please let us know if you have any other questions. We are happy to assist.
Till next time everyone! Hope you enjoyed reading this edition of Mailbag! 
Chris