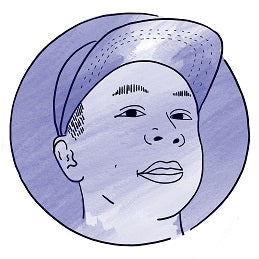 True Stories – Chris Mines the Newsletter Archives (Thanksgiving Edition)
https://www.truesake.com/blogs/november-2016/top-10-list-ten-killer-turkey-sakes
*This original column was first published back on November 17, 2016.
Greetings True Sake Fans and Connoisseurs,
Chris here, back at it again with another "Mining the Archives." First off, thanks again for all the positive feedback that I've been getting from newsletter readers. It's nice to know that people are actually reading the newsletter thoroughly! Quite the achievement! 
Second, let's get down to business. Thanksgiving is around the corner, and it's a big holiday here at True Sake. I've been a big fan of the Top Ten lists from previous newsletters, so I thought this would be a great column to tackle this time around.  
We get lots of people coming into True Sake looking for sake that pairs well with sushi. Makes sense, right? But for most novices, when I tell people you can have sake with a burger, with pizza, with tacos, with Indian food, minds are blown. Now for the seasoned expert veteran, that's old news and we all know that sake works with pretty much everything under the sun, including the kitchen sink, which is a good thing in the sake world!
Your upcoming Thanksgiving meal will pair beautifully with sake. The original Top Ten sake list for Thanksgiving penned back in 2016 still works really well in 2021. In fact, there are only 2 sakes on that list that are not available. One of those sakes was a summer seasonal, but the fall season is available. The other sake is not available, but their sister brand Shichida, is available! So essentially the Top Ten Thanksgiving sakes from 2016 is somewhat still intact. Let's revisit, shall we?
10) Kenbishi Kuromatsu "Black Pine" Honjozo
This brew has Thanksgiving written all over it! A big full-bodied honjozo that will envelope all of the bird and side flavors in a deep and semi-sweet richness. And this sake warms so well that it would work as a hot sake turkey partner.
Chris: A classic, legendary brewer from Hyogo. If you're new to sake and you haven't had this yet, you must. I love this room temp, or warm! In fact, this was my light-bulb "aha moment" for warm sake. Incredible stuff.
9) Shirataki "Jozen" Noujun Uonuma 80% Junmai
I just wrote the review for this bird and the description alone will tell you that this sake is perfect for your bird! It's a world class new style Niigata rich and smooth sake and it would pair very well with your creation. This is probably the sake that will be on my table. Please see new store arrivals for the new review for this sake
Chris: My "a-ha moment" for minimally milled sake. Once upon a time, Junmai sake used to be classified as at least 70% milled. But not anymore! Nowadays, breweries are going up to 75, 80, 90, and I just heard recently about 100% brown rice sake. I do come across some sake fans that have told me the smaller the number, the better, which is absolutely false. I wouldn't say it's better, but it's just different. Do you listen to only one type of music? Do you only eat one type of cuisine? Do you only drink one type of sake? If so, then you are missing out on SO MUCH. The Noujun Uonuma 80 was a huge "a-ha moment" for me because of that earthy, robust, full-bodied flavor that I have never had before at the time. And it went against the typically Niigata Tanrei crisp clean and dry vibe. Which goes back to my other rule of thumb: "There's always an exception to the rule."
8) Kiminoi Yamahai "Emperor's Well" Yamahai Junmai Ginjo
This very tasty Yamahai sake is always on our Turkey Top Ten list for good reason. It drinks great by itself in a large glass, but it actually tastes even better paired with each bite of the turkey, gravy, and all the other amazing buttery and salty flavors. This Emperor's Well is fit for a king!
Chris: Damn, I got really wordy on the first two. Gotta tone it down. Just catch me in the shop if you want the Director's Cut, haha. More "a-ha moments" come from Kiminoi Yamahai Junmai Ginjo, a genre that is not very common, but when executed well, incredibly fun and complex. The best of both the Yamahai funky world and Ginjo fruity world. I was lucky enough to meet Tanaka-san from Kiminoi Shuzo and he was incredibly kind to my wife and I, when he really didn't have to be. Thank you again Tanaka-san.
7) Tengumai "Dance of the Demon" Yamahai Junmai
Dance of the Demon is almost always on the big bird top 10 list because it is the perfect sake to get big and funky with your gamey turkey. This Yamahai Junmai is a meal in a glass, big, bold, and so expansive it let's red wine drinkers see the real depth and heights that a sake can achieve in a glass. It's a monster sake perfect for your monster turkey.
Chris: Classic banger from Ishikawa prefecture. The quintessential Italian red sauce sake, but would be also amazing with your traditional Thanksgiving meal!
6) Kuro Kabuto "Samurai Armor Helmet" Muroka Junmai Daiginjo
Not the best name in the sake business, but this sake is very worthy of being part of your Turkey dinner arsenal! Not many Junmai Daiginjos have the chops to stand up to all of the turkey day flavors, but this un-charcoal filtered brew does! Made with a special brewer's mold it is a sake that stands very proud and very flavorful in your glass! Complexity is the name of this sake's game and your dinner will be all the more worthwhile when your glass is full of this brew!
Chris: Kuro Kabuto is rad because it uses black koji, which warms my shochu-loving heart. Sake is typically made with yellow koji, so it's nice to see a black koji sake. It's also cool to see sake made in Fukuoka, as Kyushu is typically Shochuland. Would definitely pair well with that moist slice of turkey, for sure. 

5) Tenzan "Mt. Tenzan" Junmai Genshu
Not the best name in the sake business, but this sake is very worthy of being part of your Turkey dinner arsenal! Not many Junmai Daiginjo have the chops to stand up to all of the turkey day flavors, but this un-charcoal filtered brew does! Made with a special brewer's mold it is a sake that stands very proud and very flavorful in your glass! Complexity is the name of this sake's game and your dinner will be all the more worthwhile when your glass is full of this brew!
Chris: The one sake that is not available to True Sake, but their sister sake brand Shichida is! I'd recommend the 
Shichida 75
 which is similar to the Uonuma Noujun 80 from further up the list. I'm a big fan of Shichida, and that Saga style. 
4) Sequoia "Nama" Junmai
Why think "Global" when you can drink local this Thanksgiving? San Francisco's very own sake brewery called Sequoia Sake makes a very tasty fresh and living unpasteurized sake that would make your dinner all the more lively! Fresh bird with fresh brew! Come on this is a slam-dunk for certain! 
Chris: Sequoia Sake has improved so much since 2016. These sakes would make a great addition to the Thanksgiving dinner table. The Genshu is my personal favorite. The Nigori is my sleeper hit, as it's not your traditional nigorizake. I'm a big fan.
3) Urakasumi "Misty Bay" Honjozo Genshu
Just say yes! Just say 'Go for the Gold' this Thanksgiving! Why not? This sake is a flavorful powerhouse brew that lets you see how "big" a sake can actually drink! It is huge! There I said it. This amazingly tasty sake is a time bomb waiting to explode in your large wine glass. This by far is the most confident and bold sake on the list and it will not back down from any flavor on your Bird-Day menu. It is a pairing genius that will make your evening complete and you could actually make a toast with this sake that yells, "Give thanks to fermented rice and water!"
Chris: The one sake I have actually not tried, but I'm a big fan of their 
Hiyaoroshi
. Urakasumi is a legendary brewery from Miyagi prefecture, which is a fantastic rice producing region of Japan. But based on Beau-san's initial review (and the fact that he had a hand in bringing this to the US), I will trust him, as I do like a bold sake to go with a bold meal.
2) Kuroushi "Black Bull" Junmai Ginjo
A Bull and A Bird! How fun is that? This amazing sake that features the Omachi rice varietal is a very confident brew that is a large red wine drinkers best buddy. Complex and layered, this sake is a perfect bird companion on so many levels. Rich and chewy it would go right at the bird and then dance merrily with the stuffing, veggies, and of course those gravy covered mashed potatoes. This sake will cover all of the angles and will make your company bullish on this great meal!
Chris: Ah yes, more "aha moments" in the form of a Black Bull. This Junmai Ginjo showed me that not all Junmai Ginjos are the same. An amazing Thanksgiving sake pairing for sure. Uses Omachi rice, so you know you're in good hands.
1) Tsukasabotan Senchu Hassaku Reika "Nama"
So the time has come to make your own Thanksgiving history! In this newsletter you will find an amazing recipe for a True Sake Turkey rub that makes your Thanksgiving bird so much better. The sake used in this "infused" recipe is the pasteurized version of this sake. How cool is that? Use the pasteurized version for cooking and use the nama or unpasteurized version for pairing! This is now a three-dimensional Thanksgiving dinner that uses two fantastic sakes to work their wonders for your special meal! Now that's called giving thanks!
Chris: Ahhhh yes, the infamous Tsukasabotan. Huge fan. People are always coming into True Sake asking for dry sake. I always hit them with Tsukasabotan. You think you like dry? It doesn't get any drier than this. Their Fall Release is here, and I'd snag one now before it's too late. Full-bodied, but DRY. Probably the best option for Thanksgiving sake. It's #1 back in 2016, and still is #1 in 2021.
And whew there you have it! Thanks for keeping up with me and reading my remix. Next month, I'll write about NFT's in the sake world, aka NFS. Just kidding, I would never write about that. =) 
Cheers,
Chris
Fungible Sake Drinker