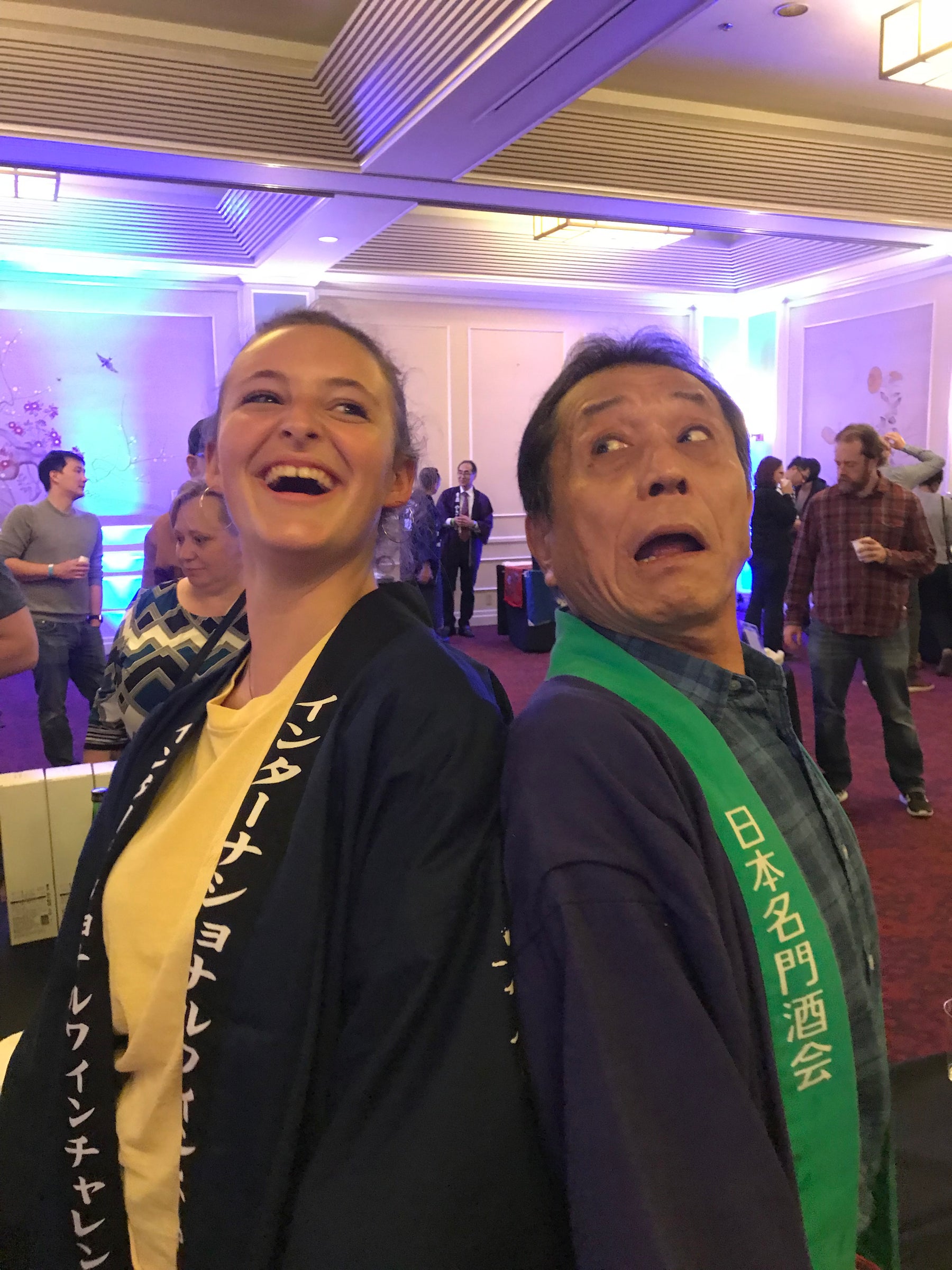 Sake Friend – Hard To Say Goodbye To Kazu Yamazaki, A True Sake Man
It's not an easy thing to say goodbye to a mentor and a friend. But sadly I must, as we lost Kazu Yamazaki to a long battle with cancer. 

The International Sake market has lost a true champion and one of, if not, the most important players in the history of exported sake. Along with Hiromi Iuchi in New York City, Kazu basically assisted with the global acceptance of sake with western foods. He was a leader in getting people to think outside of the sushi and sake paradigm. He worked tirelessly to get most western chefs to put sake on their menus, and he should be considered the founder of this "sake and western food pairing" movement. 

Kazu was also instrumental in the export of nama sake (unpasteurized sake) and seasonally released sakes that have changed the international landscape forever. This was his idea, and he was the leading developer of this very important segment of international sakes. And (I'm almost crying as I type this) I put his obituary about the section of Hiyaoroshi sakes below, because he would be incredibly proud of the fact that we are currently carrying 19 different Fall Draft brews, a name and a segment that he introduced to the US market. He was such a leader, and nobody knew that he was responsible for the betterment of international sake in so many capacities. I'm so lucky to have called him my friend. 
(Left: Gussy Timken; Right: Kazuhide Yamazaki)
Herewith is the obituary for Kazu written by his wife Mariko:
Announcement
KAZUHIDE YAMAZAKI 
1951-2023

It is with deep sorrow that we announce the death of Kazuhide Yamazaki. Kazu departed this life on October 14th in New York City after battling cancer and other health complications. He was 72 years old.

After attending the San Francisco Academy of Art College in the mid-1970's, Kazu eventually made his way to New York City where he worked as a painter, printmaker, photographer, and graphic artist. In the late 1970's he was a member of Daidō Moriyama's legendary CAMP photography workshop in Japan. He also designed the stage set, ephemera, and an album cover for The Rolling Stones' 1981-82 American and European tours. In the early 1990's, he co-founded the E.S. Vandam gallery, which put on numerous solo and group shows devoted to a wide-range of working artists. Kazu's own work is included in a number of collections, including the Brooklyn Museum and the J.P. Morgan Chase Art Collection.

 

In the mid-1990's, Kazu began working in the sake industry. At a time when knowledge of sake in the United States was limited, Kazu worked tirelessly to introduce and promote premium sakes. The premium sake was relatively unknown outside of Japan. He was one of the first people in the U.S. to recommend that premium sake should be served chilled, and to insist that sake can be paired with non-Japanese cuisines. Through teaching classes, and hosting tastings and sake dinners, Kazu strove to educate the public about sake's diverse potential. His goal was always to challenge people's preconceptions about sake. Throughout this time, what Kazu enjoyed most was working closely with friends and colleagues like Beau Timken, founder of True Sake; master sommelier Roger Dagorn of Chanterelle; and Bruce & Eric Bromberg and Bowie Fu of Blue Ribbon Sushi. Kazu always said that the Blue Ribbon Sushi in SoHo felt like his family kitchen. These collaborations and friendships did much to further enjoyment and awareness of sake in the United States, and helped to establish it as the industry that exists today.
(Left: Beau Timken; Right: Kazuhide Yamazaki)
In 2007, Kazu was honored with an invitation to participate as a judge at the U.S. National Sake Appraisal in Honolulu, Hawaii, and received his pioneering spirit award. In 2021, True Sake awarded him the first ever International Sake Soul of the Year award, "for his dedication and devotion to the sake industry and for his influence on the history of sake."


In respect for Kazu's wishes, we will not be holding a formal memorial service at this time. However, we welcome any friends and colleagues who wish to reach out directly to Kazu's family to share any fond remembrances. marikoATjpnsakeDOTcom


Thank you for all of the support you have given to Kazu and JPSI throughout the years. And we, JPSI, will continue to move forward with Kazu's innovative spirits and sake soul.

Mariko Iida Yamazaki
Vice President/Executive Director

Japan Prestige Sake International, Inc.