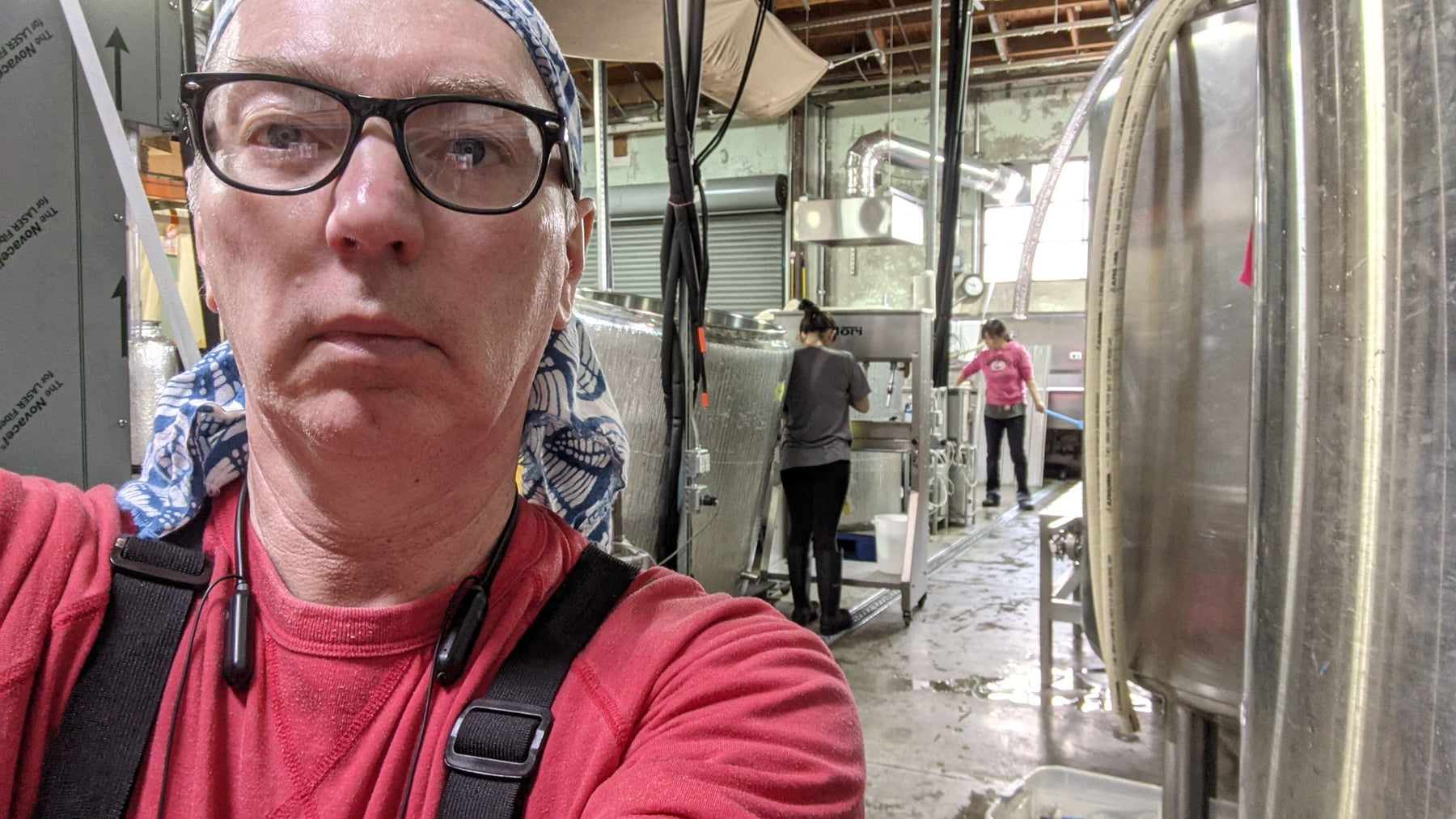 Sequoia Sake - The Origin of Sequoia Yamahai Sake
This is from Jake Myrick, co-owner of San Francisco's Sequoia Sake:
"The Sequoia Family has been producing sake in San Francisco since 2014. However, in all those years, we have never produced Yamahai sake. To be honest, Yamahai is a bit intimidating. Yamahai is a style of sake that was developed in the Meiji period (1868-1912). While this style of sake is growing in popularity, it is still less than 10% of the sake produced [today]. This is because it is both more complicated, and yet more simplistic than most methods used. To produce this style of sake, you need to understand the chemistry of the water and its relationship to yeast and lactic acid. With all this, you also need a great deal of patience. This process is much longer than today's modern styles. You need to let go and let Mother Nature do her job, which is never an easy thing to do.

In November of 2022, Noriko and I traveled to Japan to visit one of the best-known breweries for its Yamahai-style sake, Kinoshita Shuzo, or as it is more commonly known here, Tamagawa. We traveled there to learn more about how to embrace the magic of making Yamahai sake. Philip Harper is the Toji, the head brewer of this brewery. We first met Philip back in 2018 at the American Sake Seminar in Sacramento, CA. At that time, we talked about all things sake and specifically his love of the Yamahai process. He suggested the best way to better understand Yamahai was to visit and see it firsthand.

| | |
| --- | --- |
| | |

 

Many people will tell you that Yamahai starts in the shubo, the yeast starter tank. However, this is not entirely correct. Philip clearly stated to us, it starts with the water. While it is true for all sake, it is doubly true for Yamahai. Next is the rice, the koji making, and then the shubo. One cannot start without the others in place. Each step is vital. The water source is essential to bring life to Yamahai. This water cannot be filtered and needs to be alive to propagate the naturally occurring lactic acid needed to facilitate yeast growth. This relationship is what gives Yamahai sake its characteristics when drinking it.


Our relationship with water is nothing new as some of you may recall our collaboration with Arrowhead Water. We learned a lot from our partnership, and we brought that knowledge to bear with this Yamahai project. We spent a year researching the best mountain spring water for making Yamahai sake.

Yamahai was my project. However, like all sake Sequoia produces, it is a family project. Olivia, our daughter, brought her knowledge of chemistry to bear on water analysis and formulas related to that. Noriko picked up from there and used what she learned from Philip about the koji rice needed for Yamahai. It was truly a family affair.


We put our love, time, and considerable knowledge into making sake and this Yamahai sake pushed us all to try even harder. We hope you will enjoy this sake and we look forward to developing more in this style in the future.