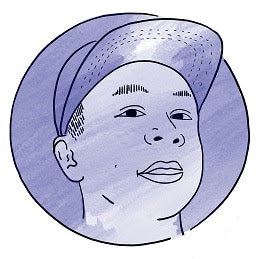 True Stories – Chris Talks Shop
Greetings fans and connoisseurs!
Chris here, back at it with another newsletter column. I'm not mining a True Sake article this time, but I'm mining a liquor.com entry!
This list is interesting to me. I agree with most of this list, and I highly respect and admire all the contributors from New York that added their insightful wisdom.
But can we, True Sake, aka "The Best Sake Retail Shop Outside of Japan", chime in on what "The 14 Best Sake to Drink in 2022" can be Here are 7 additional sakes to look for from the sake specialists, The True Sake Cru. These sakes are all available in the United States. These are not sponsored recommendations, and I did not take any money from anyone. =)
Best Overall:
Masumi Okuden "Mirror of Truth"
Region:
Nagano | Tasting notes: Viscous, smooth, dry.
Chris:
For something to be voted best overall, it has to be versatile at all temperatures. I went with the all-time classic Junmai from Miyasaka Brewing Co. This is a crowd-pleaser for sure and it's also great with food, or even sipping by itself on it's own.
Best Junmai:
Shinkame
Region:
Saitama | Tasting notes: Earthy, dark chocolate, very dry.
Chris:
Your Junmai drinker's favorite Junmai. Aged for 2 years, this is the pinnacle of Junmai sake for me. Full-bodied and earthy, which a nice dryness that pairs well with all kinds of food. Great at room temp, but it really shines when warmed. I typically recommend this to whisky drinkers who drink their spirits neat. I can sip Shinkame neat all day every day. A post World War II Junmai sake pioneer. These guys only make Junmai sake, and it shows.
Best Ginjo:
Emishiki World Peace
Region:
Shiga | Tasting notes: Smooth, rich, complex.
Chris:
An incredible Junmai Ginjo that Daiginjo-chasers will definitely miss out on if they weren't looking for it. Have this sit in your glass for a little bit, and watch it change over the course of your drinking experience. We could all use a little world peace...
Best Daiginjo:
Shichida
Region:
Saga | Tasting notes: Bright, impact, balanced.
Chris:
Both me and my colleague and my favorite Iwate-jin Chika agree that Shichida makes the best Daiginjo available in the States right now. Saga is known for that trademark amakuchi (sweet and rich) style, but there's something special about Shichida's Junmai Daiginjo. Balance is the key word.
Best Kimoto:
Taiheizan Kimoto Junmai
Region:
Akita | Tasting notes: Subtle, chewy, flavorful.
Chris:
Both Chika and I agree that Taiheizan Kimoto is the one to go with if you like an earthier, nuttier profile. Kodama Jozo is the inventor of the world famous Akita Kimoto Method, where they use a giant drill bit instead of the usual poles to stir up the mash. Great with western foods, for sure.
Best Hot:
Kenbishi Koshu
Region:
Hyogo | Tasting notes: Rich, light, creme brûlée.
Chris:
I originally wanted to go with the classic Honjozo as my go-to warm sake, but Chika reminded me about the Kenbishi Koshu, which is top-notch world class excellence. Koshu aka aged sake is a small niche section of sake, but it's definitely on the rise. Whisky drinkers with a sweet tooth, take note.
Best Value:
Atago Honjozo
Region:
Miyagi | Tasting notes: Floral, herbal, dry.
Chris:
Best value at True Sake, by far. For $21 USD, there's nothing that beats this. International Wine Challenge Brewer of the Year 2022 and Great Value Champion Sake 2022. Master Brewer Nanami Watanabe is only 26 years old, and she's also a badass. What were YOU doing when you were 26?
And there you have it! I had a lot of fun compiling this list. Do you agree? Do you disagree? Let us know what you think! Come by our brick-and-mortar shop and lets chat!
Till next time,
Chris
Sake NERD/GEEK
PS: A link to the liquor.com entry, in case you were curious:
https://www.liquor.com/best-sake-5080946