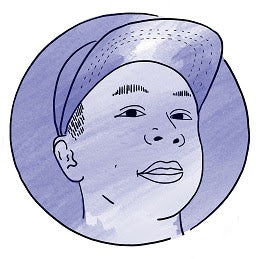 Chris' Sake Corner – Getting Weird
Greetings Sake Fans and Connoisseurs,

Chris CABS here, back at it with another newsletter column. Ever since we moved into our larger and roomier shop at 556 Hayes, we have been looking for new labels to carry to fill out our brand new custom cabinetry and brand new refrigerators. In our old previous space at 560 Hayes, it was pretty tiny, and believe it or not, we had to curate our selection and be thoughtful about how many different SKU's to bring in. But now, the possibilities are kind of endless at 556, and me being the unofficial sake weirdo here at True Sake, I'm excited to have some real boundary-pushing sakes on our shelves and in our fridges.

When I say "boundary-pushing" sakes, I mean sakes that are a far departure from your usual premium sake classifications, the Tokutei Meishō-shu: Honjozo, Tokubetsu Honjozo, Junmai, Tokubetsu Junmai, Ginjo, Daiginjo, Junmai Ginjo, Junmai Daiginjo. If you're a beginner sake drinker just starting on your journey, I would not recommend dabbling in this upcoming list. However, if you're a general drinks nerd, and love all the geeky stuff out there, and are ready to get weird, then let's get to it. 行きましょう LET'S GO!
Tsuchida Meat Lovers Only - I had the pleasure of visiting Tsuchida Shuzo in Gunma, and it was quite interesting that this bottle was not for sale in their showroom. This bottle is in fact a special small batch collaboration with a members-only meat restaurant called 29ON. Using the Bodaimoto starter method, which is soaking the uncooked rice in acidic water before steaming, this sake is rich, yet balanced. Lots of umami and lots of acid make this a perfect pairing for, you guessed it, meat!

Terada Honke Musubi - 100% brown rice sake. I've never had a sake like this before, and it's pretty eye-opening. This sake demonstrates how sake used to be way back in the day before rice polishing was invented. Sour beer fans will like this, while Daiginjo drinkers will not. Be brave! Try a piece of sake history!
Shishi no Sato Junmai Chokarakuchi - Only available in 1.8L format only. Sorry we cannot ship 1.8L bottles. If you're in the SF Bay Area, come by and pick one up! Bold, full-bodied, dry, with a nice spicy tingly finish. Amazing with bolder foods, or your usual izakaya fare.
Ine Mankai Junmai Genshu - Making it's return to the True Sake shelves! Bold,funky, ancient red rice varietal sake. A great food pairing sake withpronounced acidity. This one is truly for the sake nerds and geeks. Made by one of the first female tojis in Japan, Kuniko Mukai. Mukai-Toji is constantly experimenting with unique rice varietals and yeast combinations.