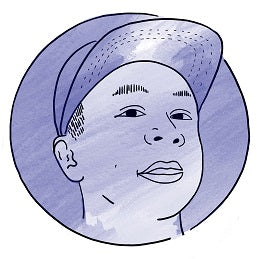 True Stories – Chris Mines the Newsletter Archives
https://www.truesake.com/blogs/may-2018/top-ten-list-10-medal-winning-sakes-from-the-iwc 
Greetings True Sake newsletter readers!
Chris here, back at it with another edition of "Mining the Archives." This time around I'll be exploring Beau-san's famous Top Ten Lists exploring the International Wine Challenge (IWC) medal winners. This was penned back in May of 2018. 
For those that are not familiar with the IWC, they are one of the world's most prestigious blind tasting boards, founded back in 1984. The sake division has grown immensely since it was founded in 2007, making it the largest and most influential sake event outside Japan. The biggest thing to note about this competition is that only sake available to consumers can be entered. There are some sake competitions out in the world, where brewers will make the best sake possible, yet it is only for judges to consume. They could very well be using the best ingredients possible, using the most mind-bending techniques around, yet sake nerds like myself will never get to try it. Such a bummer, but thankfully the IWC is a sake competition for the people!
I haven't mined the newsletter archives for a Top Ten List before, but today is the day! Beau-san shared an email with the staff regarding one particular brewer in Japan. As I was skimming the email, I noticed that in the brewers email signature was a link to the World Sakagura Ranking 2020. World Sakagura Ranking is interesting because they assign points to each sake brewery based on their results in worldwide sake contests every year, and rank the top 50 scorers. In 2020, there were 659 breweries eligible for the ranking, with a total of 1,835 sake submitted to contests. This does mean that breweries that do not submit to contests are not ranked. Pretty cool, as it takes seven different sake competitions into consideration (including the International Wine Challenge). Of course, you could do really well in one contest, but not another. However, consistency is key, and the cream always rises to the top. 
So what did I find out from the World Sakagura Ranking? I'll go over my findings in their Top Ten Breweries... I learned that the first place brewery is actually not even imported to the United States! Boooooooo. We'll need to change that soon. In the meantime, Watanabe Sake Brewery from Gifu prefecture is high on my list to try, ASAP.
What about the sake breweries that are imported to the United States? #2 is Hachinohe Shuzo from Aomori prefecture. They make the amazing Mutsu Hassen line, which we normally carry the Tokubetsu Junmai "Red Label" and their Kijoshu.
#4 is the world class, world famous Dewazakura Brewery from Yamagata prefecture. Everything they make is outstanding, and they essentially can do no wrong as far as I'm concerned. The Omachi "Jewel Brocade" is my personal favorite. Ichiro "Abbey Road" is one of those elusive sake expressions from Dewazakura that is always worth snagging if you see it available. Our customers like to buy this in bulk, so it's sometimes quite surprising when we see this still on our shelves.
#5 is Konishi Brewing from the powerhouse Hyogo prefecture. We carry their Junmai collaboration with Heavensake. Heavensake is an awesome brand that works with only the best producers: Asahi Shuzo (Dassai), Urakasumi, and Konishi.
#6 is Katoukichibee Shouten, makers of the awesome Born sake. We carry their "Dreams", "Wing of Japan", "Gold", and their Muroka Nama Genshu. This brewery only makes Daiginjo sake, so you know you're in good hands as far as excellence and execution is concerned.
#10 is Heiwa Shuzo, maker of the fantastic KID sake line. It is always cool to see a younger brewing staff making waves in the sake world. They are the International Wine Challenge 2019 and 2020 Brewery of the Year, back to back, which is a really cool accomplishment. Everything they make is at an all elite level. From their Nigori, to their Junmai, to their KID Junmai Daiginjo, and to their Muryozan Junmai Ginjo, it is all tremendous.
And there you have it! Obviously, there are some holes in that Top Ten List from World Sakagura Ranking, as some sake are not being exported to the US just yet, or we just don't have the room to bring on another SKU. We are working on it though, believe you me. In the meantime, treat yourself and try some amazing sake from some award-winning breweries!

Till next time,
Chris
True Sake